John De Margheriti
Chairman and CEO
John is a true entrepreneur, visionary and one of the most motivated and passionate people in the Australian game development industry. After co-founding Micro Forté Pty Ltd in 1985 (a veteran Australian game development studio), John set out to establish a training institution that would specialise in supplying industry ready artists, programmers and developers for the creative digital industries.
John did this by establishing the Academy of Interactive Entertainment as a not for profit educator in 1996. The campus was strategically co-sited with Micro Forté Pty Ltd and has been producing top quality, industry ready graduates ever since!
Today, AIE has five campuses in Canberra, Melbourne, Sydney, Seattle, Lafayette and Online. The AIE has gained much recognition as a leading educator for game development and 3D animation.
John is also the founder and Chairman of Canberra Technology Park (CTP), the Australian Game Developers Conference(AGDC), and BigWorld Pty Ltd (a Massively Multiplayer Online game middleware company).
John also founded the Game Developers Association of Australia (GDAA) at the inaugural AGDC in 1999, and acted as one of its main financial backers and treasurer until late 2005 when he resigned from the board to focus his energies on expanding BigWorld Pty Ltd. In December 2005, John also announced the closing of AGDC, Australia's most successful and well known Game Developers Conference to provide the GDAA an opportunity to run an industry conference.
Vicki De Margheriti
CEO
Vicki has over 25 years experience managing companies and facilitating business and industry growth in the games development, 3D animation and visual FX industries. She is the CEO of the Academy of Interactive Entertainment Ltd (AIE) and has been involved in the operations and strategic planning of all of its business units, including Canberra Technology Park (CTP), as a Director and Co-founder since its inception.
Vicki is a member of the Australian Institute of Company Directors and has been a Director on the board of games studio Micro Forté Pty Ltd and middleware developer BigWorld Pty Ltd. Vicki believes in equipping people with the skills, knowledge and confidence to follow their dreams. She thrives on providing a fun, creative and motivating work environment that is conducive to learning and allowing staff and students to achieve their full potential.
Vicki has seen the AIE grow from a single classroom in partnership with CIT in 1996, to an international success with campuses in Canberra, Sydney, Melbourne, Seattle, Lafayette and Online. She looks forward to managing AIE's future expansion plans and its ongoing contributions to facilitate industry growth in Australia and abroad.
Neil Boyd
Head of School Sydney and Director of Marketing
Neil Boyd has a distinguished career in education with AIE and in the NSW public education sector. Neil, a graduate of Sydney University, joined AIE In 2001 teaching the Diploma of Computer Game Development (Art). As Senior Teacher, Neil led the Game Development course, supported AIE's teaching and learning as well as creating new curriculum and resources. This included developing and delivering AIE's first online courses in 2004 along with writing and managing the accreditation of AIE's Advanced Diploma of Professional Game Development in 2006. Neil became Canberra Head of School in 2006 and established the Sydney campus in November 2008.  As Head of School Sydney, Neil continued to coordinate animation and game art curriculum and managed AIE's national marketing efforts. Neil established AIE's Incubator Program to support the growth of Indie games and animation studios in January 2012.
In 2012, Neil took up the position of Director of Business Development and Marketing to support and further grow the Academy within Australia and internationally.
Neil has also worked as a freelance graphic artist, web developer and game designer and produced games and animation for AIIA, University of Canberra, RAAF, and the Australian Broadcasting Corporation. Neil has been involved on various boards, including the Game Developers Association of Australia and is an active participant in various state and federal digital media programs.
Lea Michael
Head of School Canberra and Online
Lea's game industry experience gained working at Micro Forté and extensive project management and programming expertise gained through working on independent game development projects has been an asset to the AIE's programming stream since 2004.
Lea maintains a broadening network of industry contacts and continually hones her programming skills on projects, for clients of the AIE and independent game developers, outside her teaching and head of school duties.
After achieving results that put Lea in the top 2% at her university during 2007, she received the Vice Chancellors Award.
BSc Computer Science
Advanced Diploma of Professional Game Development
Diploma of Information Technology
Certificate IV of Training and Assessment
Certificate II of Screen and Media
Lea loves rats, games, hats and exploring the latest technology in no particular order!
Laurie Costabile
Head of School Melbourne
Laurie is experienced in all aspects of Educational Management and Leadership with expertise in Information Technology, Computer Science and training implementation. He has influenced curriculum development in the private and public sectors with particular focus on emerging industry trends. Graduating from Victoria and Melbourne Universities, Laurie worked as a Analyst Programmer with various organisations and was heavily involved in creative industries within the music arena. With over 20 years experience in education, training and the tertiary sector, Laurie has gained extensive knowledge at choice Universities like RMIT, Swinburne, Melbourne, Central Queensland and Victoria Universities occupying various positions such as Head of school of a very large and progressive Business School, an Associate Director of TAFE, Head of a Business IT Department, a Director of VET Programs and as a Senior Manager of Teaching and Learning. Laurie has also captained a leading privately owned registered training organisation developing strategies and innovative programs in conjunction with industry, international partners and government stake holders. Laurie's other strengths lie in driving compliance, performance management, developing infrastructure strategies, systems development and organisational structures that embrace future educational and industry trends.
Laurie also takes a leading role in a number of external planning and development working parties and committees developing programs for a variety of leading corporations.
Ann-Maree Davies
Head of School Adelaide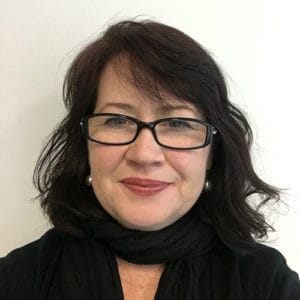 After completing a Degree in Computer Science with a Major in Pure Math, Ann-Maree started teaching Information Technology for TAFESA while completing a Graduate Diploma in Secondary Education. After moving into a teaching role at a prestigious Secondary college in Adelaide, Ann-Maree began her career with AIE in 2012 as a VETiS teacher, delivering the Certificate courses.
After seeing the work being delivered on campus by some of her former students, Ann-Maree joined the Adelaide Campus in 2016 as the Deputy Head of School. Being an avid gamer and seeing the value of real pathways in the sector, this seemed to be a natural progression to work in an amazing industry but maintaining the strong connection with students.
Ann-Maree recently became the Head of School and is eager to continue to grow the Adelaide Campus in the quality of its students education and providing them opportunities in their chosen field of expertise.
Jacqueline McKay
National Facilities Manager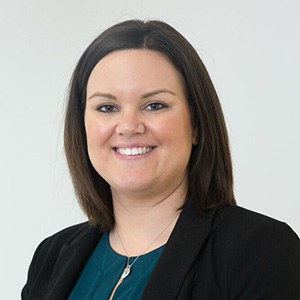 Jacqueline has over 13 years' experience in Project and Property Management within Australia, United States, New Zealand and Asia.
Jacqueline heads up the National Property Team and ensures all of the AIE campus environments are compliant, safe & healthy for the student, staff & visitors. In addition to the Campuses, Jacqueline manages the Canberra Technology Park which houses the National AIE team and works closely alongside the CEO's to 'build' the vision of AIE.
As the National Facilities Manager, Jacqueline is responsible for seeking new Campus locations, fitting out the new space and working with both internal and external parties to create a turn-key solution for AIE.
Previous to joining AIE, Jacqueline worked for Cushman & Wakefield and was contracted to DFAT. Jacqueline was based in Singapore & managed Australian Government owned & leased properties throughout Asia.