Casey Thomas speaking at Online Experience Day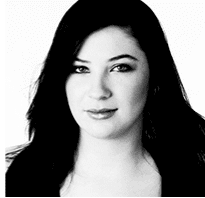 AIE is proud to have Casey Thomas, CEO of Dark Shadow Studios and AIE Alumni, speaking at our upcoming Online Campus Day on Saturday 23rd November.
Dark Shadows Studios was created through the Graduate Diploma program at the Academy of Interactive Entertainment. The team combined their love of drones, virtual reality and Esports to develop Drone Legion™, a virtual reality (VR) drone racing simulator.
This year the team have since showed off their skills and game at GDC San Francisco, the Tech & Gadget expo, Australia's largest gaming convention - PAX Australia and at Future Assembly. Drone Legion was also nominated in two categories of the Australian Games Awards: Esports Title of the Year and Sports, Racing or Fighting Title of the Year.
Casey graduated in 2016 from The Advanced Diploma of Game Design and Production studying at the Online campus, then completed our Graduate Diploma of Management (Learning) at the Melbourne campus.
We look forwards to hearing her insights into the game development industry at Online Experience Day.