AIE pledges $1 million of grants for games
The Academy of Interactive Entertainment (AIE) is announcing the creation of the AIE Incubator Grants Fund which will award up to $1 million over the next 10 years for game development projects.
These grants will support the development and commercialisation of games and other interactive digital content for participants of AIE's Incubator Program for start-up studios.
"This is literally a game changer for studios trying to get their games to market" says John De Margheriti, CEO and Chairman of AIE.
"There is very little funding available to start-up studios with great ideas for games. We decided to make a real commitment to support our graduates and their studios for the next 10 years."
"With the COVID-19 pandemic impacting on production across the creative sector, this will make a big difference in support of emerging, innovative teams and create employment opportunities." John said.
AIE is the world's first non-profit specialist games and film educator. AIE invests in its students to grow the industry and support graduate career opportunities. The AIE Incubator Grants Fund is its latest initiative to support this mission. The first round of grants will be open for applications in November 2020.
The AIE Incubator Grants Fund has been welcomed by Ron Curry, CEO of Interactive Games and Entertainment Association (IGEA), the peak industry association representing the voice of Australian and New Zealand companies in the computer and video games industry.
"IGEA welcomes the valuable support AIE is providing to early game development practitioners to assist with commercialisation of their projects. It is incredibly heartening to see the education sector assist with job creation in game development, thereby supporting emerging developers to gain experience and an incredible career pathway into this important and ever-growing industry" said Ron.
The AIE Incubator Program supports development teams who have completed the Graduate Diploma in Management (Learning) with ongoing assistance and funding to successfully operate and grow their business through the development of games and other interactive digital content.
For more information about the AIE Incubator Program and the AIE Incubator Grants Fund, please visit aieincubator.com.au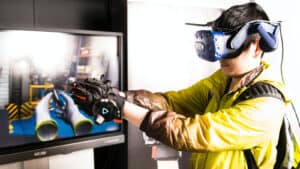 In recent years, Virtual Reality (VR) has been a fantastic platform for game development, but it's also being ...
Read More

→
Kite Shield Interactive have just launched "Moon Corp. Tower Defence", a tower defence and company management game. As ...
Read More

→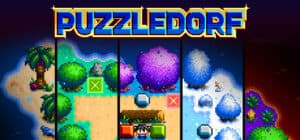 What Makes A Good Puzzle? Play through a variety of beautiful worlds solving challenging puzzles. Puzzledorf is a ...
Read More

→