The Journey of a Short VFX Animation – Jordan Booth & Matthew Devlin
You're SEEING everything because you're logged in. Check how this workshop looks in another browser
Slideshow or image shows before event / hidden at start of event
Check for class "workshop-register-form"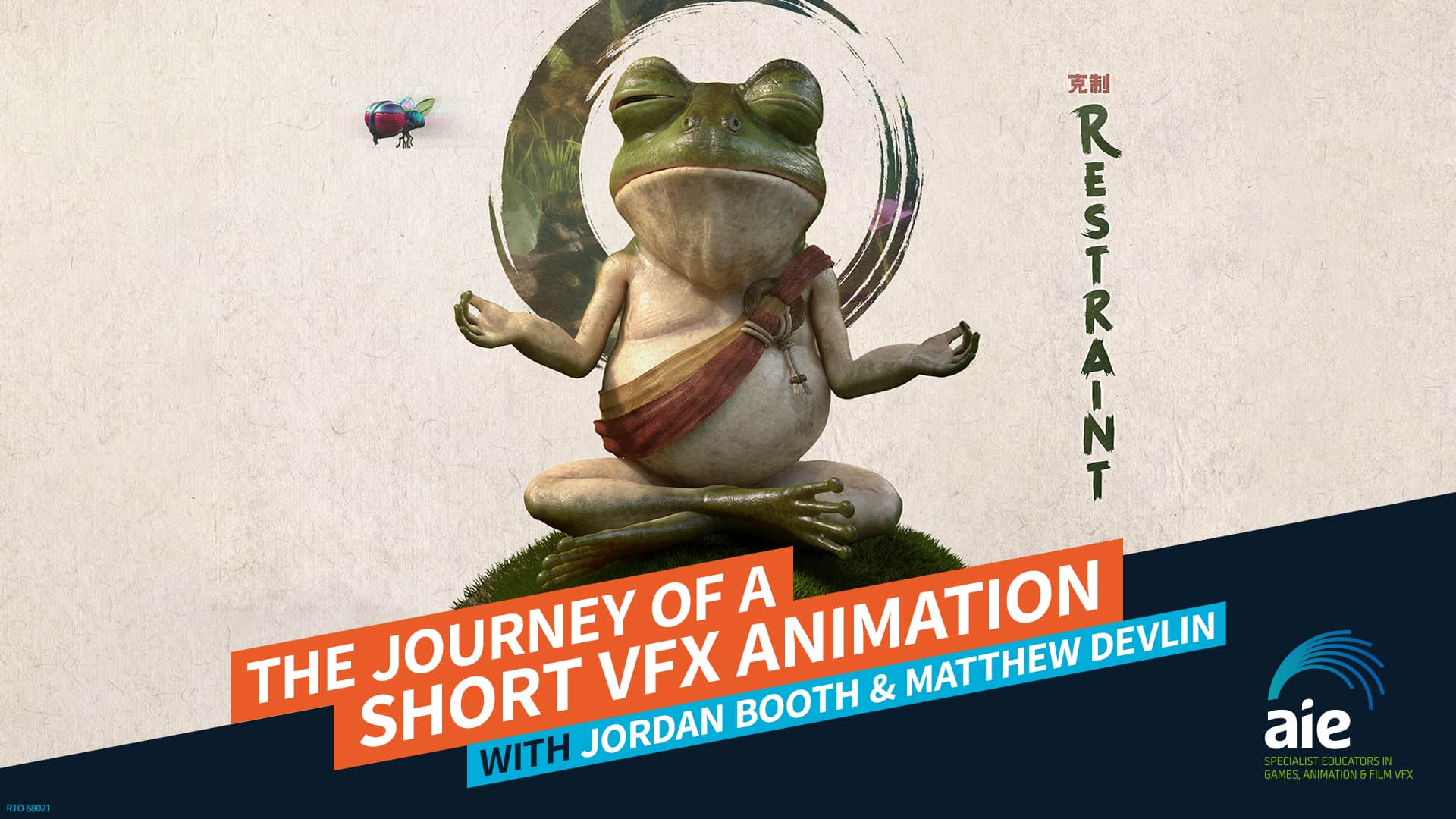 Live Stream hidden before event / shows at start of event.
Check for class "workshop-register-msg"
Update embed code
Jordan Booth and Matthew Devlin soon to be graduates from AIE with an Advanced Diploma of 3D Animation and VFX will be joining us for our final livestream of the year.
Jordan and Matthew will be taking us through the process of making their final major project, Restraint. They will be talking about how they came up with the idea, planning, programs and techniques, the team, highs and lows of major production along with some information about what it's like to study at AIE.
Restraint: When a monk frog is harassed by an annoying fly, he must overcome his true nature if he wishes to maintain his inner peace.
| | |
| --- | --- |
| Date | Tuesday, December 15th, 2020 |
| Start Time | 6:00 pm AEDT |
| End Time | 6:30 pm AEDT |