My Journey into AAA Games Development – Ben Driehuis
You're SEEING everything because you're logged in. Check how this workshop looks in another browser
Slideshow or image shows before event / hidden at start of event
Check for class "workshop-register-form"
Live Stream hidden before event / shows at start of event.
Check for class "workshop-register-msg"
Update embed code
AIE Alumni and veteran Game Programmer Ben Driehuis speaks about his journey into a career in games programming and his experience working on renowned AAA titles.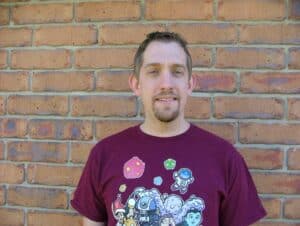 Ben graduated AIE in 2006 with an Advanced Diploma of Professional Games Development, specialising in Games Programming.

Throughout his career, Ben worked on numerous AAA titles like Bioshock, Bioshock Infinite, Submerged and City of Brass. He is currently a Senior Programmer at Uppercut Games, having worked remotely from home since 2012! 
| | |
| --- | --- |
| Date | Tuesday, August 4th, 2020 |
| Start Time | 5:30 pm AEDT |
| End Time | 6:00 pm AEDT |