Meet the Team: Me Myself & Die
You're SEEING everything because you're logged in. Check how this workshop looks in another browser
Slideshow or image shows before event / hidden at start of event
Check for class "workshop-register-form"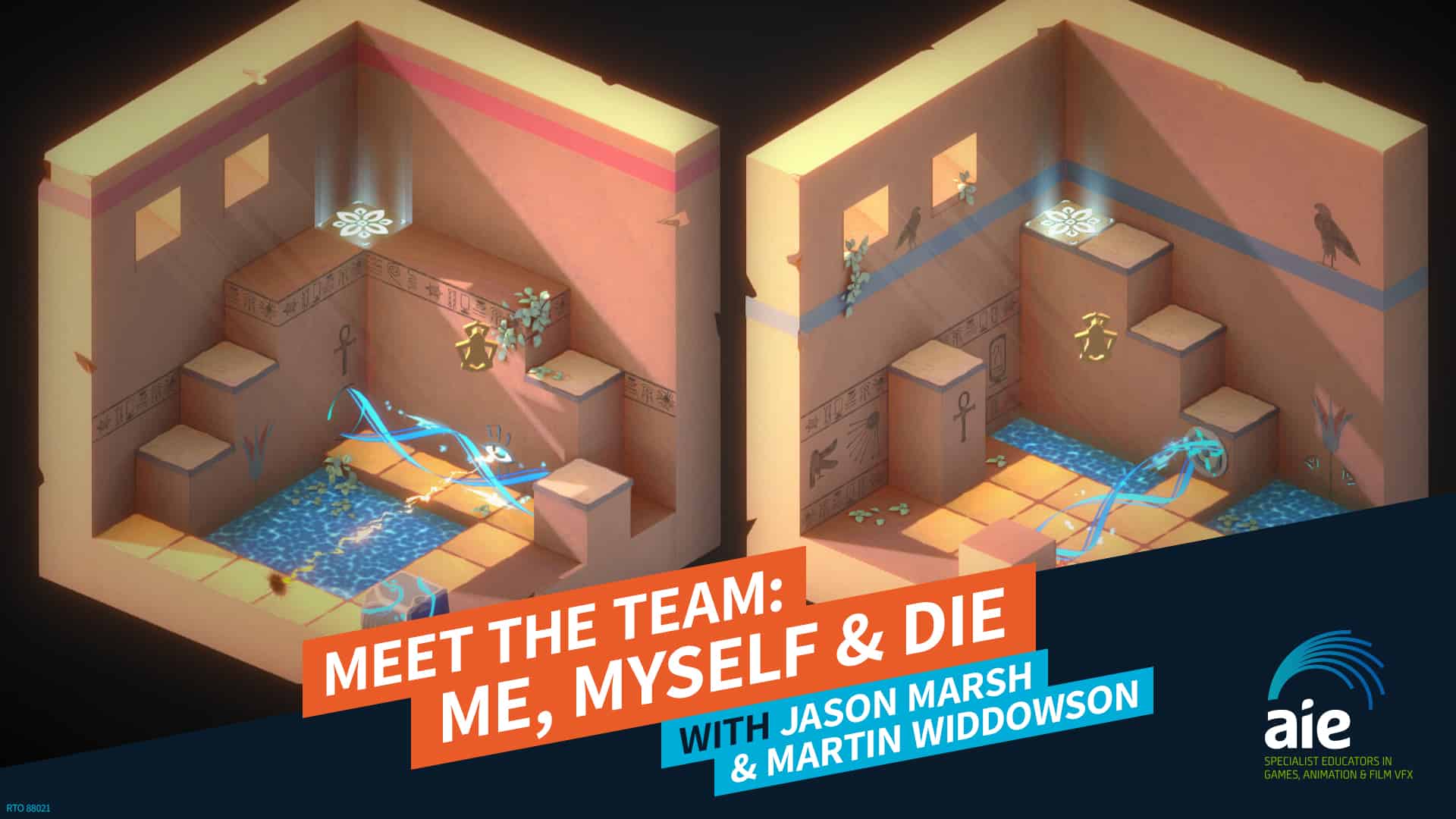 Live Stream hidden before event / shows at start of event.
Check for class "workshop-register-msg"
Update embed code
Jason Marsh (Design) and Martin Widdowson (Art), recent Advanced Diploma graduates, will be joining us as we explore their journey to create their puzzle game: Me, Myself & Die.
Jason and Martin are AIE 2020 graduates. They will take us through their final major project, discussing the planning and steps they took to create their game. We will also look at what it is like to release your first game to the public!
Me, Myself & Die is an isometric puzzle game where the goal is to orchestrate and manipulate your death to progress. Each time you die, you leave behind a block. Arrange these blocks to solve the puzzle. However, dying in the right place isn't always easy...
| | |
| --- | --- |
| Date | Tuesday, January 19th, 2021 |
| Start Time | 5:30 pm AEDT |
| End Time | 6:00 pm AEDT |