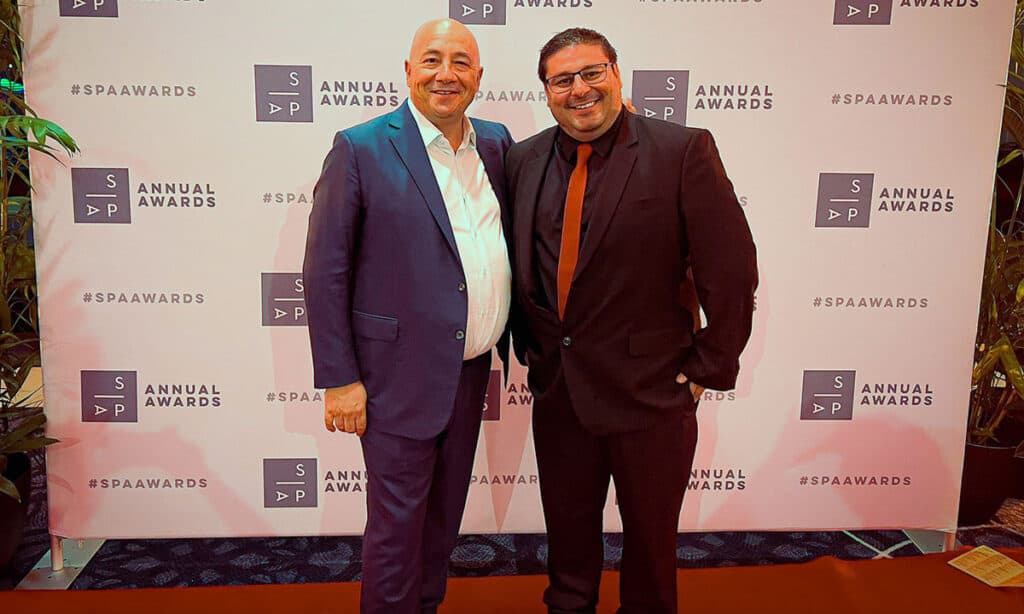 | | |
| --- | --- |
| Location | Cinema, Kambri Cultural Centre |
| Event type | Panel |
| Audience | All Ages |
| Registration | Free |
Panel: Virtual Production in Canberra Filmmaking
Join AIE CEO John De Margheriti and Film Producer Dan Sanguineti AIE's Virtual Production in Canberra Filmmaking panel. Hear from the experts as they explain and explore virtual production's impact on filmmaking, including trends and techniques, as well as keep you updated on the latest news and happenings in the ACT filmmaking scene.
Virtual production is a filmmaking technique that combines live-action footage with computer-generated imagery (CGI) in real-time. It allows filmmakers to visualize and manipulate virtual environments, characters, and effects while shooting, resulting in seamless integration of the real and virtual worlds.
Virtual production has revolutionized the entertainment industry, shaping some of the latest and greatest movies and TV shows. Blockbusters like "The Mandalorian" and "Avengers: Endgame" utilized this cutting-edge technology to seamlessly blend real actors with virtual environments. The result? Jaw-dropping visuals that transport audiences to extraordinary worlds. Virtual production is pushing the boundaries of storytelling like never before.
The ACT has an exciting future! With its vibrant local talent, stunning landscapes, and growing infrastructure, Canberra is a hub for creativity and storytelling. From indie films to major productions, there's a wealth of opportunities to get involved and contribute to the exciting world of filmmaking in the capital city.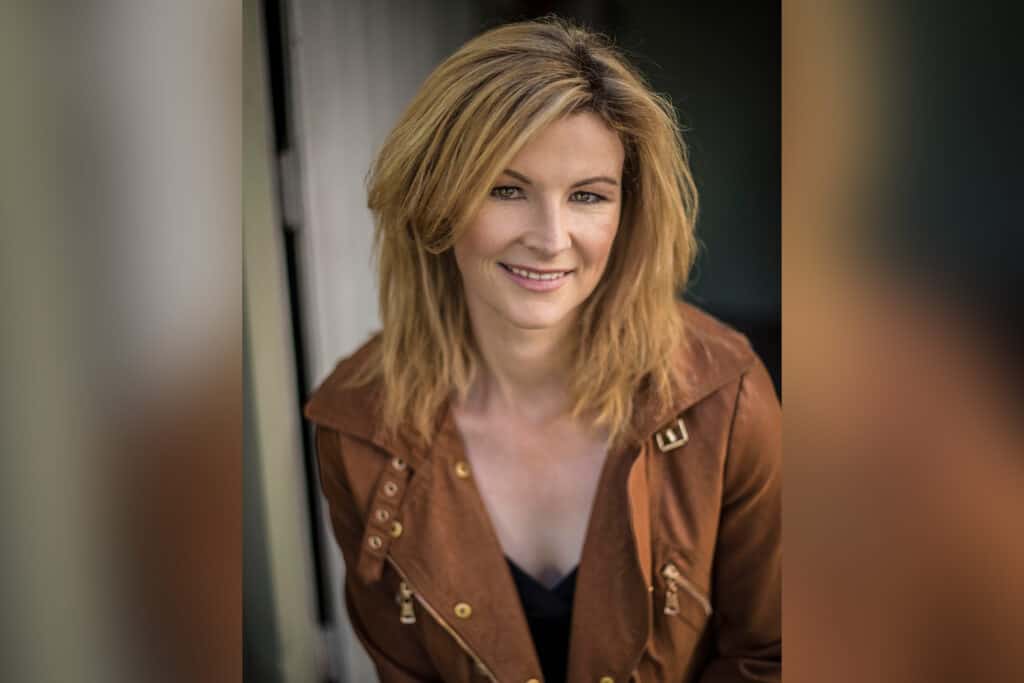 | | |
| --- | --- |
| Location | Cinema, Kambri Cultural Centre |
| Event type | Panel |
| Audience | All Ages |
| Registration | Free |
Panel: In Conversation with Filmmaker Denai Gracie: Production Management, Producing and Directing
6.30 - 7.30pm, 9th July 2023
Join moderator Film Producer Dan Sanguineti and Filmmaker Denai Gracie as she talks through her successes and challenges in her career so far. Denai Gracie has worked in film for over two decades both in front and behind the camera. Already widely respected as a can-do producer in the local industry, Denai is now transitioning her love of storytelling into writing and directing roles. Most recently Denai wrote and directed The Staircase, an episode of the horror thriller anthology Deadhouse Dark which made official selection at Canneseries 2020 and will be released globally as a Shudder Original Series in 2021.
Denai has worked on dozens of high-profile television commercials, short films and features including Shift, Infini, Forbidden Ground, Gabriel and A Perfect Life. Writing ignited Denai's directorial passion, penning the London storyline in her first feature, Forbidden Ground. Forbidden Ground (aka Battle Ground) sold to Lionsgate (USA), EOne (UK) and Pinnacle (Australia), among other reputable distributors worldwide.
Dystopic sci fi short Shift which Denai produced, finished its festival run on a high, named one of the top shorts at the Toronto After Dark Festival in 2018. The short is currently being adapted into a series. Several of Denai's screenplays have already attracted interest internationally including horror thriller feature Kamera 12, show jumping romance feature One Eight Zero, and mystery action thriller series, The Habitat.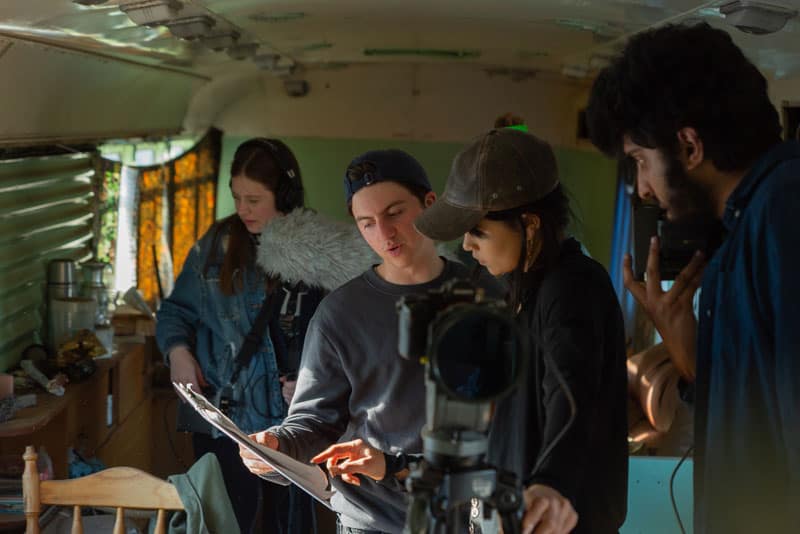 | | |
| --- | --- |
| Location | Cinema, Kambri Cultural Centre |
| Event type | Panel |
| Audience | All Ages |
| Registration | Free |
Panel: Life of a Film Student
6.00 - 7.00pm, 11th July 2023
Join us for an enlightening and eye-opening panel, titled "Life of a Film Student," hosted by a group of talented and passionate budding professional filmmakers from the Academy of Interactive Entertainment (AIE), alongside an experienced AIE filmmaking trainer and industry professional. This panel promises to offer a unique opportunity to delve into the captivating world of studying filmmaking at one of the most prestigious institutions in the field.
Whether you are a budding filmmaker looking to expand your knowledge or an expert with a passion for the art of filmmaking, this panel is designed to provide invaluable insights and a deeper understanding of what it takes to pursue a career in this dynamic industry. Through engaging discussions and personal anecdotes, our panelists will share their firsthand experiences, challenges, and triumphs, giving you a glimpse into the life of a film student at AIE.
Discover the comprehensive curriculum, state-of-the-art facilities, and practical hands-on training that AIE offers to aspiring filmmakers. Learn about the various disciplines within filmmaking, including screenwriting, cinematography, directing, editing, and more. Whether you're interested in traditional filmmaking or exploring the exciting world of interactive entertainment, this panel will offer valuable information and guidance to help you make informed decisions about your future in the industry.
Don't miss this opportunity to connect with a group of passionate individuals who share your love for storytelling. Whether you have questions about the course structure, or career prospects, our panelists will be there to provide answers and insights.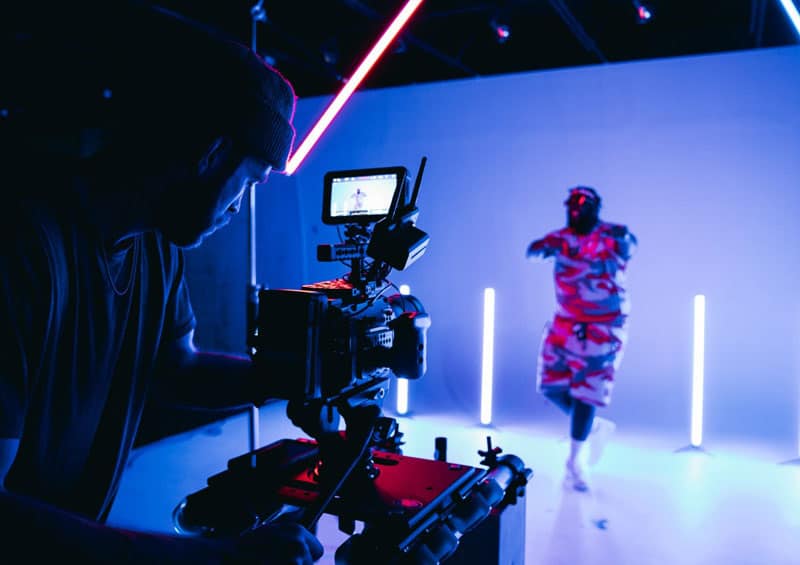 | | |
| --- | --- |
| Location | Cinema, Kambri Cultural Centre |
| Event type | Panel |
| Audience | All Ages |
| Registration | Free |
Panel: Being an Inclusive Filmmaker with Tom Fiander & Daniel Hodgson, Bus Stop Films Canberra
12.00 - 1.00pm, 16th July 2023
Join us for a captivating panel where Tom and Daniel from Bus Stop Films share their invaluable expertise on the art of being an inclusive filmmaker. Discover the profound impact of embracing diversity and representation in filmmaking as Bus Stop Films takes you on a transformative journey. Gain insights into the power of inclusive narratives and how they can shape a more vibrant and inclusive film industry.
Bus Stops Films has been in operation since 2009, teaching adults with disabilities and others from marginalised communities film studies. Bus Stop Films use filmmaking and the film industry to change community attitudes globally around the rights and contribution to society of and by people with disability.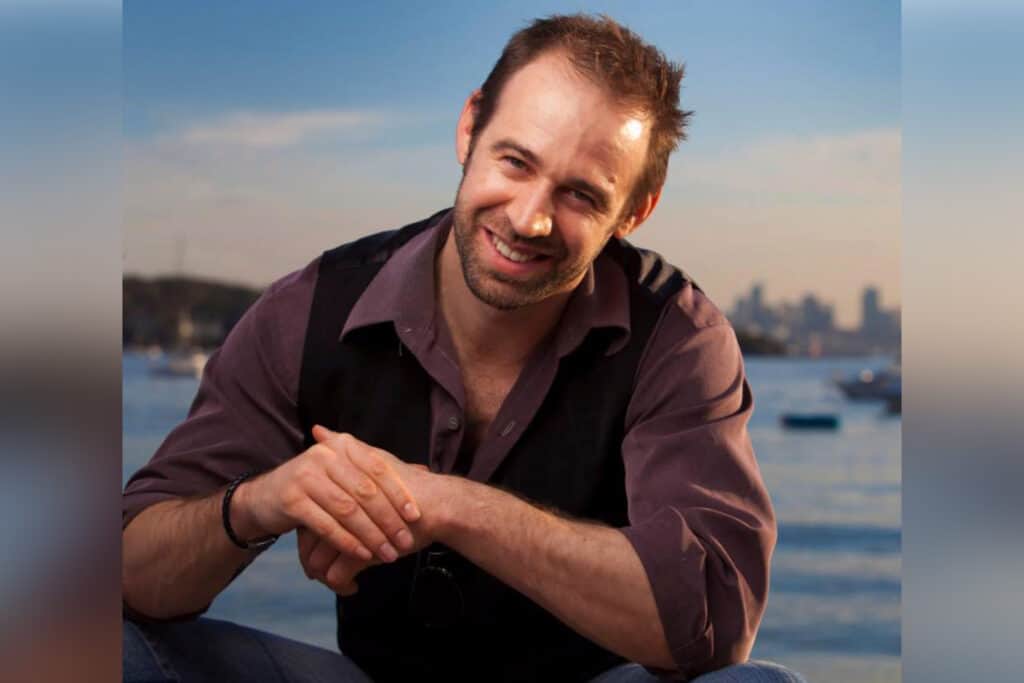 | | |
| --- | --- |
| Location | Cinema, Kambri Cultural Centre |
| Event type | Panel |
| Audience | All Ages |
| Registration | Free |
Panel: In Conversation with Filmmaker Ché Baker: States of Mind, Blue World Order and everything in between
1.00 - 2.00pm, 16th July 2023
Acclaimed filmmaker Ché Baker takes the stage to share his unique insights and experiences. Join us for an intimate and thought-provoking talk where Ché Baker unveils the secrets behind his creative process and offers a glimpse into his remarkable filmmaking journey.
Drawing from a diverse range of projects, Ché Baker will delve into the art of storytelling, cinematography, and the intricacies of bringing a vision to life on the big screen. Through engaging anecdotes and behind-the-scenes anecdotes, he will reveal the challenges, triumphs, and lessons learned throughout his career.
Whether you're an aspiring filmmaker, a fan of Ché's work, or simply someone who appreciates the magic of filmmaking, this talk promises to inspire and ignite your creative spark. Discover the power of visual storytelling and gain valuable insights into navigating the ever-evolving landscape of the film industry.
AIE's Uncharted Territory events are supported by funding from the ACT Government.