My Journey into AAA Games Development – Ben Driehuis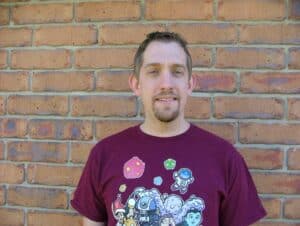 Ben graduated AIE in 2006 with an Advanced Diploma of Professional Games Development, specialising in Games Programming.

Throughout his career, Ben worked on numerous AAA titles like Bioshock, Bioshock Infinite, Submerged and City of Brass. He is currently a Senior Programmer at Uppercut Games, having worked remotely from home since 2012! 
AIE Alumni and veteran Game Programmer Ben Driehuis speaks about his journey into a career in games programming and his experience working on renowned AAA titles. 
| | |
| --- | --- |
| Date | Tuesday, August 4th, 2020 |
| Start Time | 5:30 pm AEDT |
| End Time | 6:00 pm AEDT |