AIE Students Pioneer Virtual Production for VFX Project
Inspired by the latest Virtual Production LED wall technology, used extensively in Disney's The Mandalorian and HBO's Westworld, a team of visual effects students in AIE Sydney decided to take advantage of AIE's partnership with Intraware, a leading supplier to Australian VFX studios.
The student team, known as Team Abyss, came up with a concept for their major project for their Advanced Diploma of Screen and Media (specialising in 3D Animation and Visual Effects) that took advantage of Intraware's on-site Disguise media servers, Mo-sys real time camera tracking and ROE LED to create environments in the Unreal (game) Engine and output to LED walls for actors to perform with.
The Mo-says camera tracker allows the crew capturing the performance to get real-time perspective changes as the camera moves around the set. The Disguise media servers add the ability to do real time set extensions live, providing the appearance to the audience of a much larger set than the physical one.
The team produced an advertisement for their fictional product, an audiobook app called Bread: Audiobooks. To sell their app, team's advertisement tells the story of a user on public transport who is transported to different worlds, including a mad scientist's lab, a World War Two era war room with an elated general hearing Winston Churchill's 'Victory in Europe' speech over Nazi Germany, and the captain's quarters of a 17th century naval galley.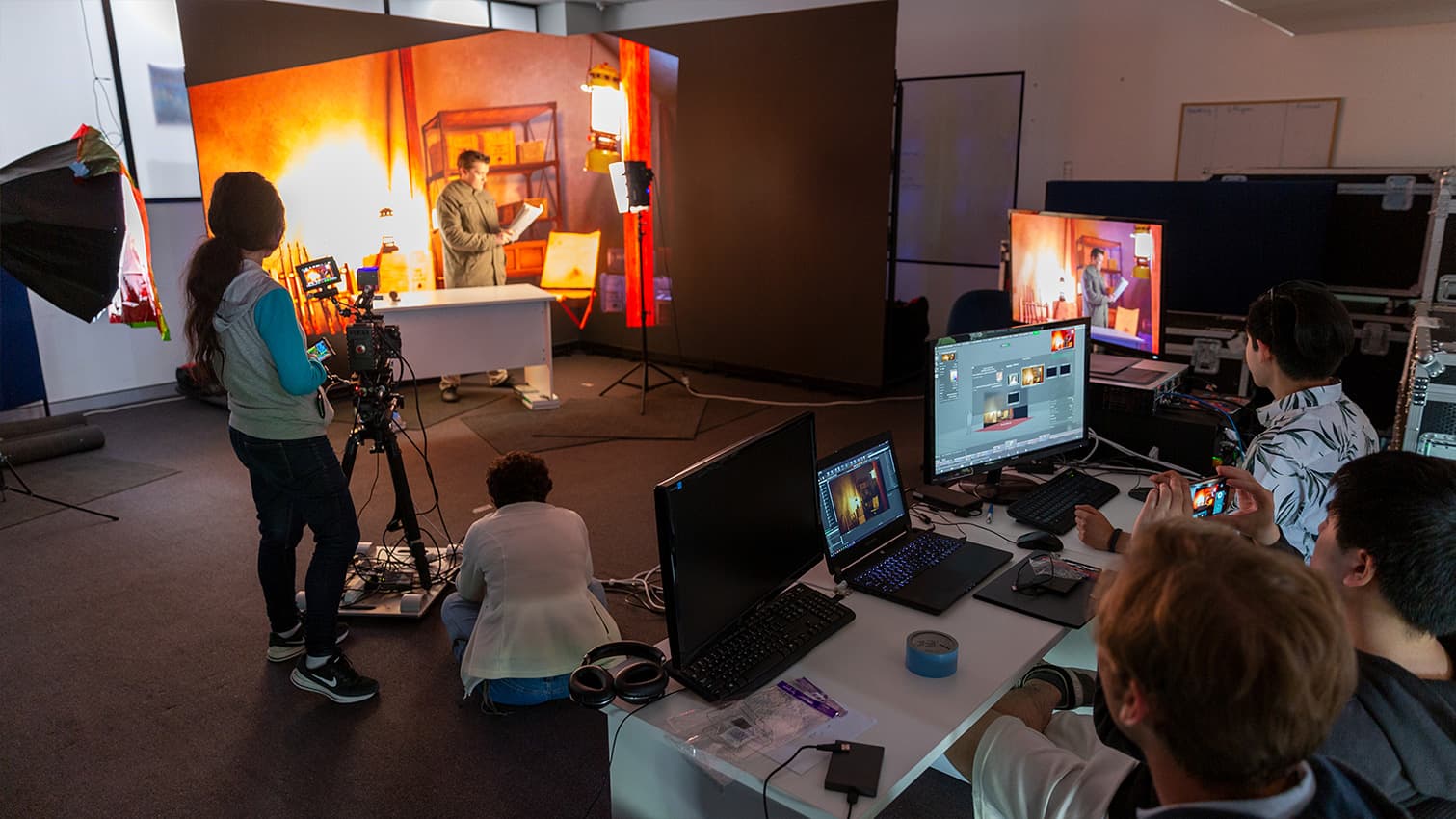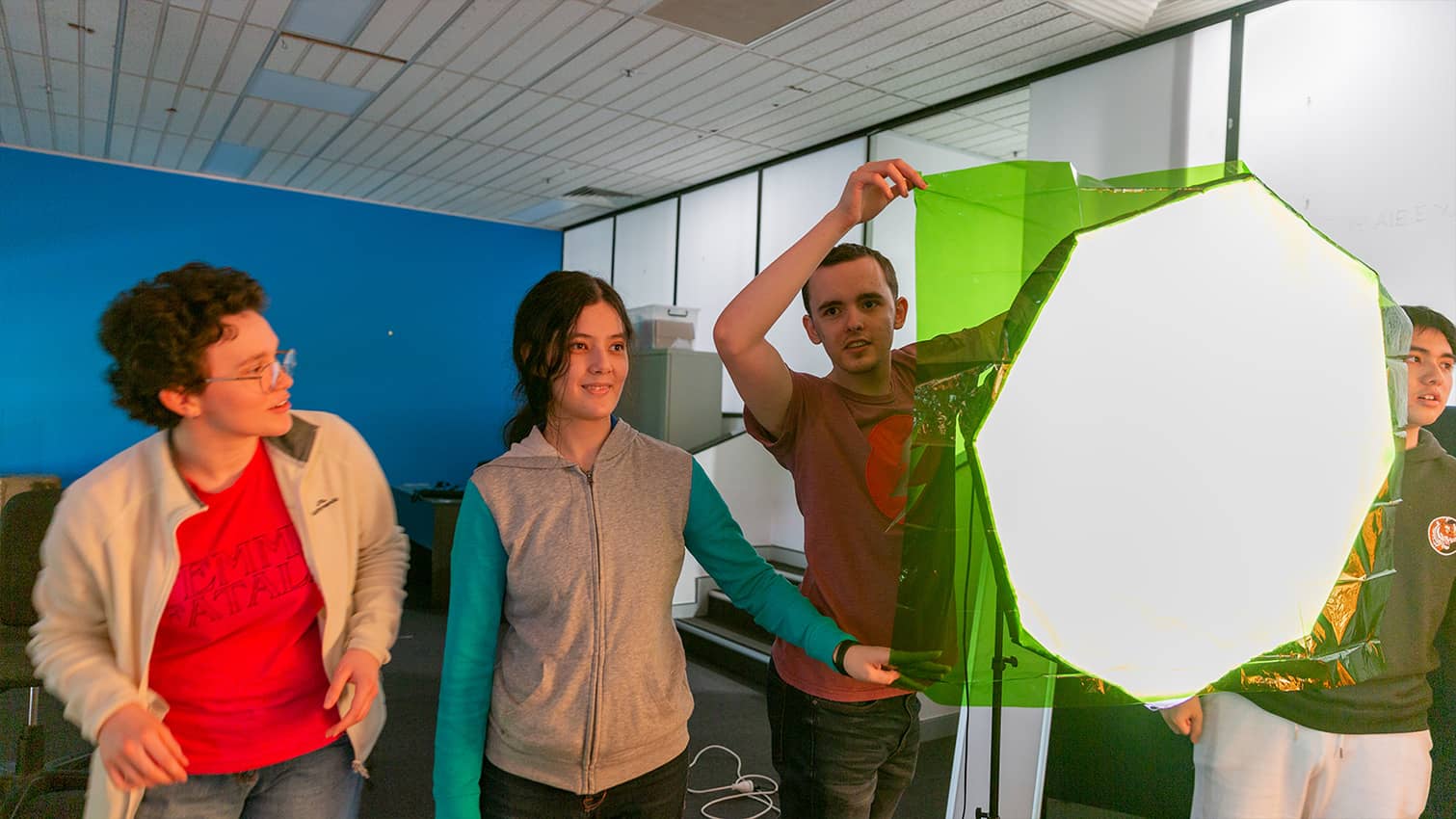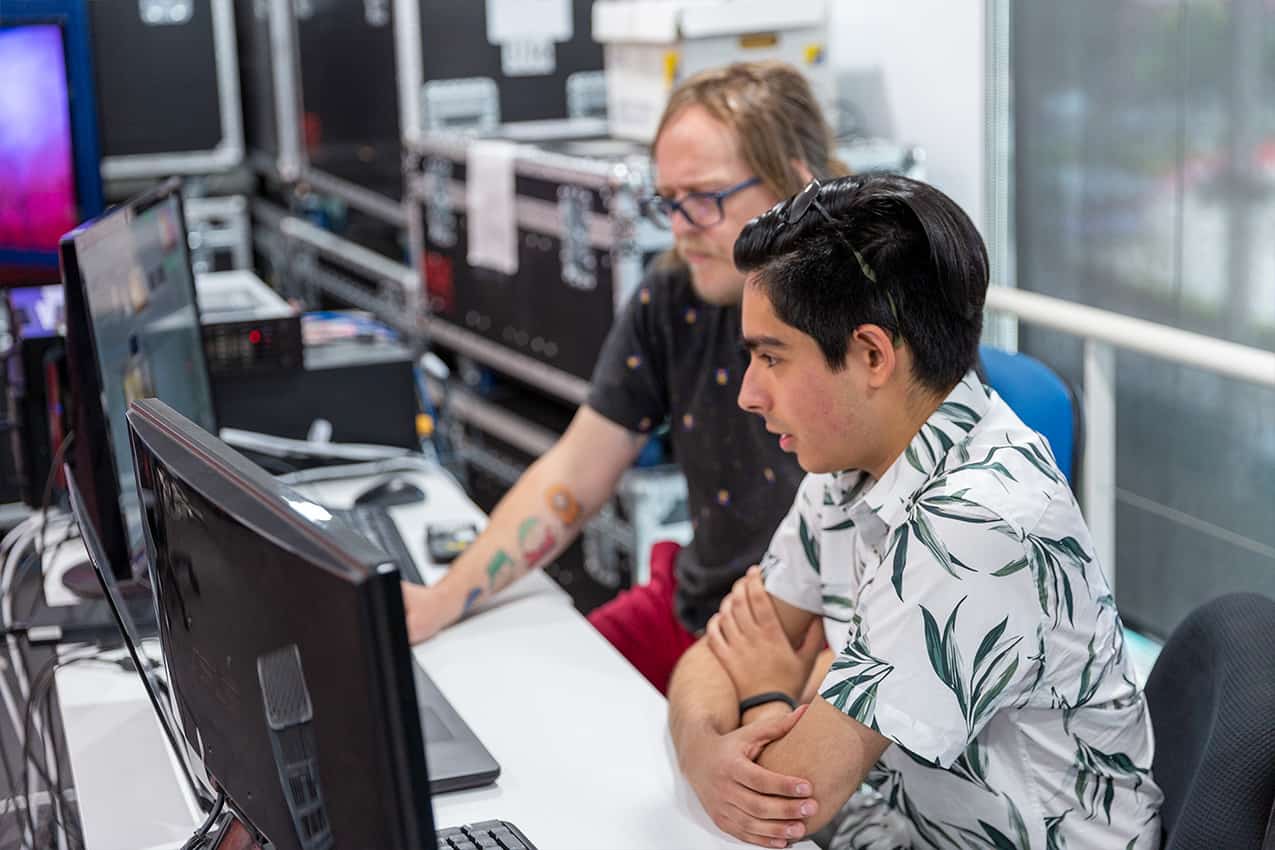 The completed advertisement showcases the use of real-world actors and props set against digital environment so that the team could capture the complete performance and visuals.
Antonio Ayala, who took on the role of Project Lead, enthused that ''everything that you see in the final production, is what you are seeing being filmed in real-time, on set.' The team learnt a huge amount about this cutting-edge technology as well as a range of new programming and game development skills along the way.
The team members behind the final amazing project included:
Antonio Ayala - Project Lead Layout and Lighting Virtual Wall Operator
Bronte Zhang - Concept Artist Compositor 3D Generalist
Byron Boyd-Morgan - Modeler Texture Artist LookDev
Samantha Welsh - Compositor Concept Artist 3D Generalist
Sean Turner - Animator Concept Artist 3D Generalist
Solomon Ning - FX Artist 3D Generalist Video Editor
You can find out more about the project and team Abyss here!
Want to learn how to make your own Film VFX like team Abyss? Kickstart your journey with an AIE Game Art, Game Design, Game Programming or VFX course today!