AIE Alumni awarded 2022 ACT Chief Minister's Pearcey Entrepreneur Award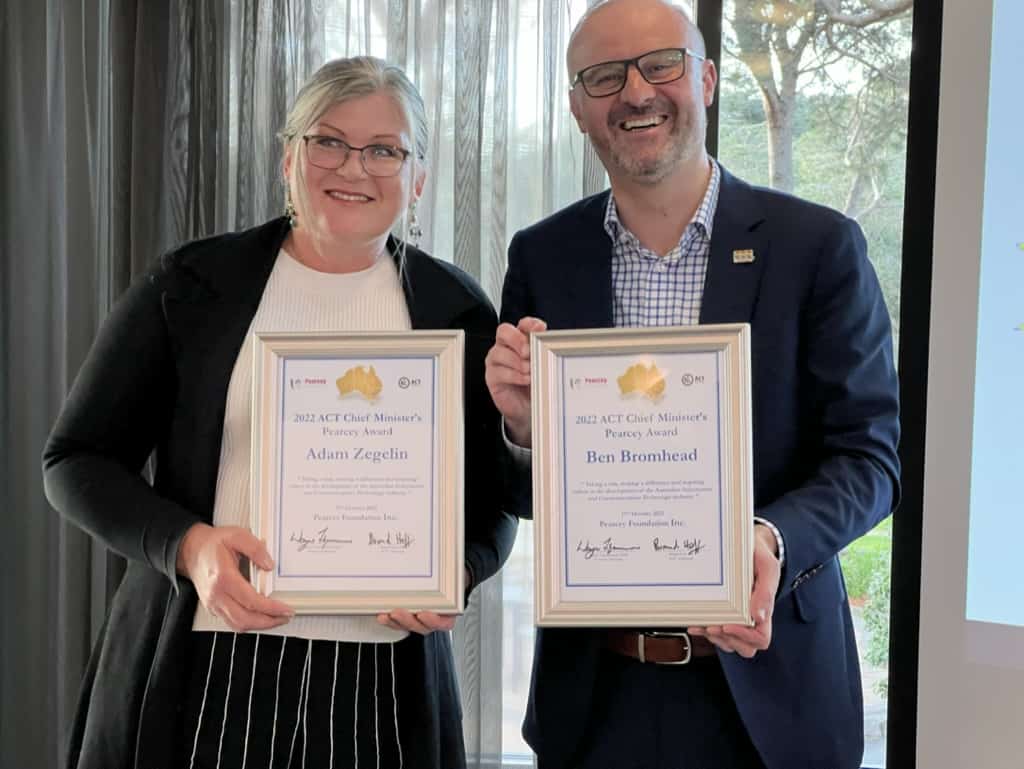 AIE Alumni Adam Zegelin has been awarded the ACT Chief Minister's Pearcey Entrepreneur Award along with Instaclustr co-founder Ben Bromhead. The award recognises an entrepreneur their career who has demonstrated innovative and pioneering achievement and contribution to technological development in the ACT.
Adam was a casual PC game player but was always more interested in how video games worked, rather than playing them. In high school Adam enrolled at the Academy of Interactive Entertainment (AIE), started by former Pearcey National Entrepreneur of the Year Award recipient John De Margheriti.
After earning a Diploma of Computer Games Development from AIE and working as a game developer, Adam took up employment with a local Canberra company and contracted at Geoscience Australia where he worked on its satellite data processing tools and pipeline. It was big data processing with hundreds of gigabytes per day, leading Adam to the view that real world challenges are more interesting than theoretical problems.
Adam is Technical Fellow and Systems Architect at Instaclustr and spends most of his day working on the software powering its hosted Apache Cassandra solution. This includes implementing new features, improving existing ones based on customer feedback, and assisting Instaclustr's technical operations team in resolving issues.
Formed in 2013 as a Canberra-based startup, Instaclustr helps organisations deliver applications at scale by operating and supporting their data infrastructure through its SaaS platform for open source technologies. Instaclustr was acquired in May 2022 by US hybrid cloud data services and data management vendor NetApp in a deal that industry sources have estimated to be above $500 million.
"The achievements of Ben and Adam and the success of Instaclustr is a perfect example of how technical innovation, academia and venture capital can come together to deliver more than the sum of its parts," said Brand Hoff, ACT chair, Pearcey Foundation.