AIE's sound stage and virtual production studio receives ACT Government support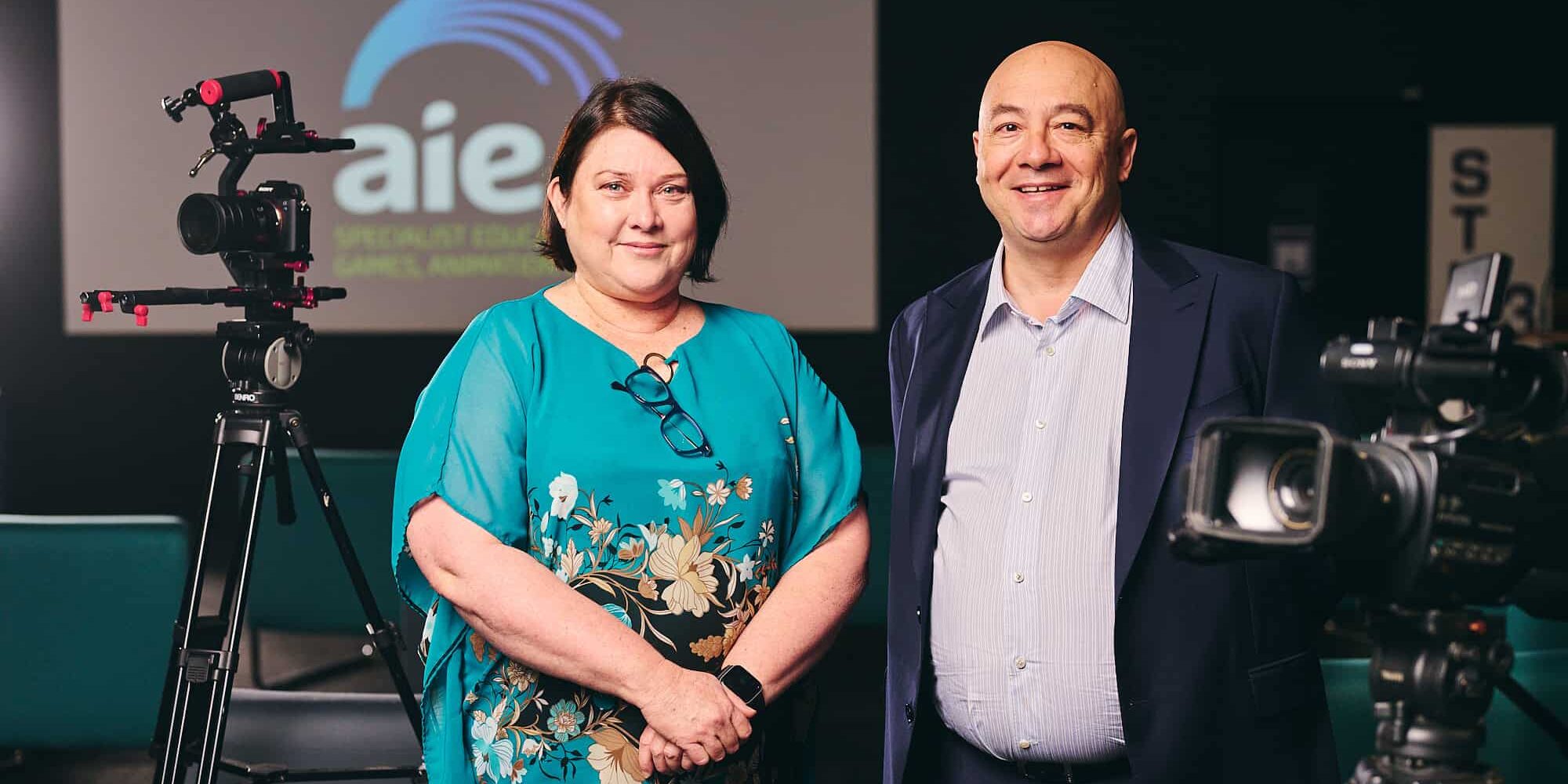 AIE's plans to build a new state-of-the-art facility for film and virtual production received a boost of support today with the announcement by the ACT Chief Minister Andrew Barr that the ACT Government is investing a total of $839,400 in the project. AIE will also contribute significant funding towards the project which will be used for AIE's new Film and Virtual Production course and provide a significant opportunity for local acting, directing and film production professionals.
"The development of a sound stage and virtual production studio will further boost growth in our creative industries, helping to enhance Canberra's growing reputation in the industry," ACT Chief Minister Andrew Barr said.
"Creative industries are a growth sector globally, generating 3% of global GDP and contributing around $90.1 billion to our national economy."
"Having a local state-of-the-art sound stage and virtual effects studio right here in Canberra will enable the ACT to attract a bigger proportion of that investment into the local economy."
Academy of Interactive Entertainment Chairman and CEO, John De Margheriti said that the funding would complement AIE's investment in establishing a large virtual production studio to train film talent and attract additional investment into the region.
"We will generate and retain more film jobs that will build up a specialised skill-base in Canberra. It will cement Canberra as the new go-to destination for Virtual Production in Australia" said Mr De Margheriti.
"We will generate and retain more film jobs that will build up a specialised skill-base"

John De Margheriti, AIE Chairman and CEO
Minister for the Arts Tara Cheyne said Canberra is home to a flourishing creative sector, and the investment in this facility will grow career opportunities and promote our city as a screen destination.
"The arts have played a significant role in helping our community through the pandemic and contribute immensely to the economic, cultural and societal value of our community.
I'm excited to see how this investment grows our screen production capability and nurtures our local talent so we can produce amazing film and TV right here in Canberra," said Minister Cheyne.
To further assist in the attraction of screen productions to Canberra, the ACT Government will provide ongoing funding through the 2021-22 Budget to Screen Canberra to lead screen industry development and attract productions to Canberra.
Screen Canberra CEO Monica Penders said that this support from the ACT Government was a game changer for the local industry.
"It's a simple equation, the package of studio space and a location incentive means we are now competitive in the Australian screen landscape and leads to more jobs and a truly diversified ACT economy. This is crucial and welcomed support from the ACT Government at absolutely the right time" said Ms Penders.
Is Film your thing? Find out more!

AIE's Virtual Production Studio and the Filmmaking Program was supported by funding from the ACT Government.