John De Margheriti
Chairman and CEO
John is a true entrepreneur, visionary and one of the most motivated and passionate people in the Australian game development industry. After co-founding his game studio Micro Forté Pty Ltd in 1985, John set out to establish a training institution that would specialise in supplying industry ready artists, programmers and developers for emerging creative digital industry.
John did this by establishing the Academy of Interactive Entertainment as the world's first not for profit educator focused on game development education in 1996. The campus was strategically co-sited with his game studio with a unique work integrated learning model and has been producing top quality, industry ready graduates ever since!
Today, AIE has seven campuses in Canberra, Melbourne, Sydney, Adelaide, Seattle, Lafayette and Online. The AIE is now the leading educator for game development, 3D animation and visual effects with its profits focused on its students and not shareholders.
John is also the founder and Chairman of Canberra Technology Park (CTP), the Australian Game Developers Conference (AGDC), and created and sold BigWorld Pty Ltd (the world's leading Massively Multiplayer Online game middleware company).
John also brought together Australia's game developers and founded the Game Developers Association of Australia (GDAA) at the inaugural AGDC in 1999, with AIE as its main financial backer until late 2005 when he resigned from the board to focus his energies on expanding BigWorld , the AIE, create coworking spaces for the growing games industry and build an incubator program for AIE's graduates across Australia. In December 2005, John felt that AGDC was no longer needed as the GDAA had resources to run its own game development conference now know as GCAP. So that is how Australian the games industry was born !
Vicki De Margheriti
CEO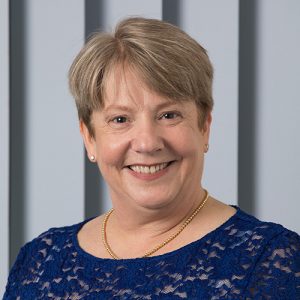 Vicki has over 35 year's experience managing companies and facilitating business and industry growth in the games development, 3D animation and visual FX industries. She is the CEO of the Academy of Interactive Entertainment Ltd (AIE) and has been involved in the operations and strategic planning of all of its business units, including Canberra Technology Park (CTP), AIE Incubator, Game Plus, Film Plus, as a Director and Co-founder since its inception.
Vicki is a member of the Australian Institute of Company Directors and has been a Director on the board of games studio Micro Forté and middleware developer BigWorld. Vicki believes in equipping people with the skills, knowledge and confidence to follow their dreams. She thrives on providing a fun, creative and motivating work environment that is conducive to learning and allowing staff and students to achieve their full potential.
Vicki has seen the AIE grow from a single classroom in partnership with CIT in 1996, to an international success with campuses in Canberra, Sydney, Melbourne, Adelaide, Seattle, Lafayette and Online. She looks forward to managing AIE's future expansion plans and its ongoing contributions to facilitate industry growth in Australia and abroad.
David De Margheriti
Director and COO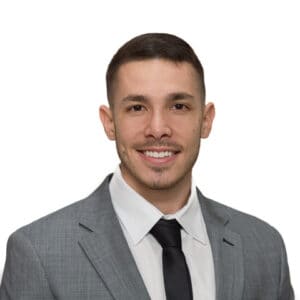 David has extensive experience in managing companies, particularly in the creative digital industries. David is the co-founder, Director and previous CEO of Dreamgate Studios, an award-winning mobile game development studio. He is also the founder and CEO of Game Plus, a specialised co-working space for game development studios, which is now Australia's largest non-profit co-working space for game development studios in Australia. Additionally, he is a Director of Dems Entertainment, an Australian independent film production and finance company.
David holds a Bachelor of Commerce from the Australian National University and is a member of the Australian Institute of Company Directors.
As the COO, David is responsible for ensuring organisational requirements are met and optimising the efficiency and effectiveness of the organisation in meeting its objectives.
Catherine Drinkwater
Chief Financial Officer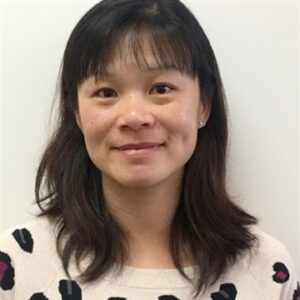 Catherine has over 15 years' experience in financial and management accounting in areas as diverse as mining, information technology and the retail sector. Catherine holds a Bachelor of Commerce from Curtin Business School and is member of Chartered Accountants Australia and New Zealand.
Catherine joined AIE in 2011 as a part time accountant after returning from overseas. Since 2017, Catherine has been AIE's financial controller. In this role, not only is she involved in the day to day management of all finance and accounting operations, she also supports the Chief Financial Officer in compliance and statutory reporting.
For Catherine, a highlight of her role is engaging with many aspects of AIE from the Executive team to administrative staff at all AIE campuses.
Michael Pasqualone
Chief Technology Officer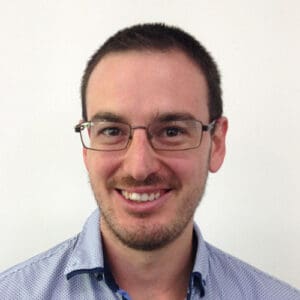 Michael has impressive engineering experience in designing and deploying large-scale heterogenous Mac, Windows and UNIX educational and enterprise environments. He has managed several projects for the NSW Department of Education and Training, the ACT Government, and businesses within the graphic design and film industry.
Michael joined AIE in 2014 and heads the IT Department. His multi-focused goals are to continuously improve inter-campus communication; ensure positive staff and learner IT experiences; lead the architecture design of AIE's network, systems and future expansion; communicate challenges to executive staff and develop solutions; and build his already strong IT team through training and the implementation of effective policies, procedures and processes.
Neil Boyd
Director of Marketing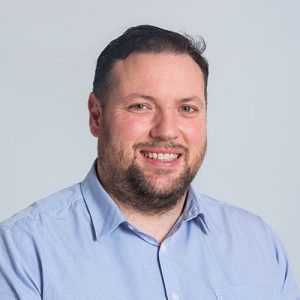 Neil Boyd has a distinguished career in education with AIE and in the NSW public education sector. Neil, a graduate of Sydney University, joined AIE In 2001 teaching the Diploma of Computer Game Development (Art). As Senior Teacher, Neil led the Game Development course, supported AIE's teaching and learning as well as creating new curriculum and resources. This included developing and delivering AIE's first online courses in 2004 along with writing and managing the accreditation of AIE's Advanced Diploma of Professional Game Development in 2006.
Neil became Canberra Head of School in 2006 and established the Sydney campus in November 2008.  As Head of School Sydney, Neil continued to coordinate animation and game art curriculum and managed AIE's national marketing efforts. Neil established AIE's Incubator Program to support the growth of Indie games and animation studios in January 2012.
In 2012, Neil took up the position of Director of Business Development and Marketing to support and further grow the Academy within Australia and internationally.
Neil has also worked as a freelance graphic artist, web developer and game designer and produced games and animation for AIIA, University of Canberra, RAAF, and the Australian Broadcasting Corporation. Neil has been involved on various boards, including the Game Developers Association of Australia and is an active participant in various state and federal digital media programs.
Lea Michael
Head of School Canberra and Online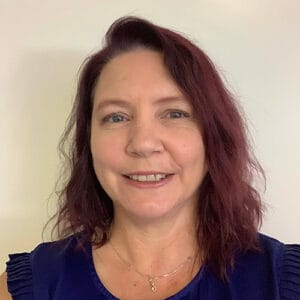 Lea has over 16 years of campus management and educational resource management experience, specialising in Online adaption and facilitation of all levels of courses.
As AIE evolved from a single campus in Canberra to several campuses across Australia, Lea ensured all programming courses were successfully duplicated across to each new campus, maintaining resources and training staff as they joined the teams.
After taking on opening an Online delivery focussed campus for AIE in 2012, Lea has sustained its growth over the years and has facilitated the training of AIE staff across all Campuses to adapt to Online delivery. With the ability to adapt quickly, project manage and focus when challenges arise, Lea manages two very different campuses and sets of staff simultaneously.
Since achieving the top 2% in her classes and gaining a Vice Chancellors award during her Bachelor of Science, Majoring in Computer Science, Lea has continued to maintain her programming and project management passion through contract and personal projects.
Laurie Costabile
Head of School Melbourne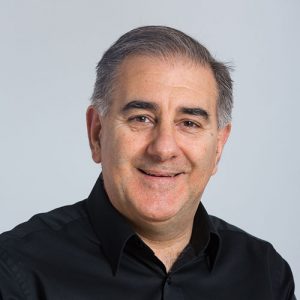 Laurie is experienced in all aspects of Educational Management and Leadership with expertise in Information Technology, Computer Science and training implementation. He has influenced curriculum development in the private and public sectors with particular focus on emerging industry trends.
Graduating from Victoria and Melbourne Universities, Laurie worked as a Analyst Programmer with various organisations and was heavily involved in creative industries within the music arena. With over 20 years experience in education, training and the tertiary sector, Laurie has gained extensive knowledge at choice Universities like RMIT, Swinburne, Melbourne, Central Queensland and Victoria Universities occupying various positions such as Head of school of a very large and progressive Business School, an Associate Director of TAFE, Head of a Business IT Department, a Director of VET Programs and as a Senior Manager of Teaching and Learning.
Laurie has also captained a leading privately owned registered training organisation developing strategies and innovative programs in conjunction with industry, international partners and government stake holders. Laurie's other strengths lie in driving compliance, performance management, developing infrastructure strategies, systems development and organisational structures that embrace future educational and industry trends.
Laurie also takes a leading role in a number of external planning and development working parties and committees developing programs for a variety of leading corporations.
Alexandra Mannell
Head of School Sydney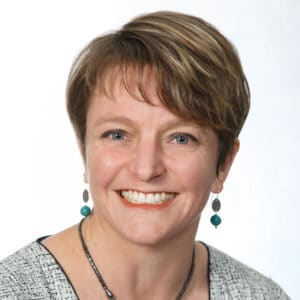 Alexandra joined AIE in 2018 as the Deputy Head of School - Sydney, returning to the harbour city after a number of years working in Melbourne. Alexandra has over 15 years of vocational education and RTO management experience with a demonstrated history of leadership in the VET sector across a wide range of industries including hospitality, general construction and plumbing. Alexandra holds a Bachelor of Adult and Vocational Education and a Master of Education, specialising in workplace learning.
Alexandra's skills lie in training resource development and delivery, RTO compliance, project management and VET team development; her passion lies in working with and encouraging all learners to develop the skills and knowledge they need to achieve their goals and fulfil their potential.
Since joining the AIE team Alexandra has managed to resist the temptation to become a gamer but she has certainly developed a new found appreciation for the technical skill, creativity and hard work that goes into making amazing games and films.
Ann-Maree Davies
Head of School Adelaide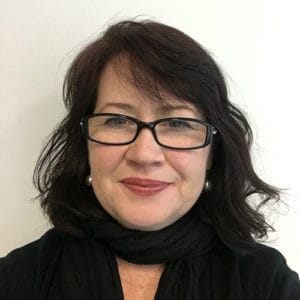 Ann-Maree joined AIE in 2016 after delivering the AIE Certificate courses at a secondary college for the previous 4 years. Having completed a Degree in Computer Science with a Major in Pure Math, Ann-Maree started teaching Information Technology for TAFESA and then went on to complete a Graduate Diploma in Education. Ann-Maree has most recently completed a Master of Education (Leadership).
Being an avid gamer and seeing the value of real pathways in the creative industries, Ann-Maree sees the potential of helping students achieve their dreams through a combination of hard work and creative processes while still maintaining a strong connection with students.
Having implemented the Vocational Placement program for the Adelaide students, Ann-Maree also initiated the Digital Directions project – the first digital traineeship in collaboration with the Department of Industry and Skills, Skilling SA program. Connecting with industry partners and opening pathway opportunities for the AIE graduates has become a top priority and envisions a stronger support network for start-ups and Incubators across the creative industries sector.
Amit Oberoi
AIE Marketing Manager / COO & Co Founder - Games Plus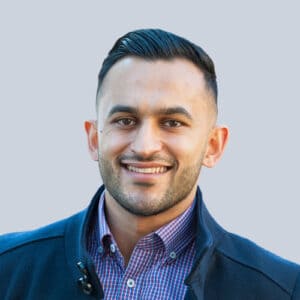 Amit has extensive experience in business development, operations and optimisation. Amit is the Co-Founder and Chief Operations Officer for Game Plus, a national co-working space for Game Developers. Additionally, Amit is the Marketing Manager for AIE.
Amit holds a Bachelor of Commerce from The University of Canberra and is a member of The Australian Institute of Company Directors.
As the Marketing Manager for AIE, Amit is responsible for the day to day delivery of the marketing and student recruitment strategy. In addition to his responsibilities at AIE, Amit also oversee's the daily operations at Game Plus and is primarily focused on overseeing the implementation of new co-working spaces and innovative business strategy.
Casey Gregory
Manager, Planning and Implementation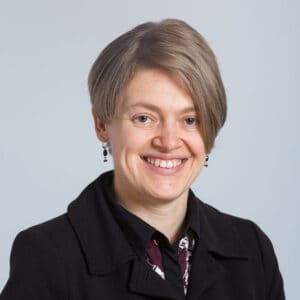 Casey has over 18 years event management and executive administration experience. She works within AIE's executive leadership team to help facilitate the efficient operation and successful implementation of business goals, strategic plans and projects.
Casey originally joined AIE in 2002 as an events co-ordinator in AIE's events division. She worked primarily on the Australian Game Developer's Conference (AGDC), an annual conference, tradeshow, academic summit and networking event focusing on the future of games technology, development and design. She also worked on the Canberra Games Festival, a community event that focused on the art, identity and culture of games.
From 2005 to 2012, Casey was employed by Micro Forté Pty Ltd (MF) as John De Margheriti's Executive Assistant. She played a key organisational support role during his time as concurrent CEO of MF Games Studio; its' subsidiary, middleware developer BigWorld Pty Ltd; and Executive Chairman of AIE. After BigWorld was acquired in 2012 by Russian based Wargaming.net, makers of the hugely successful World of Tanks, Casey returned to AIE in a newly created projects-based role.
Qualifications
B. Tourism Management (Major: Public Relations)
Cert IV TAA
Jacqueline McKay
Global Facilities Manager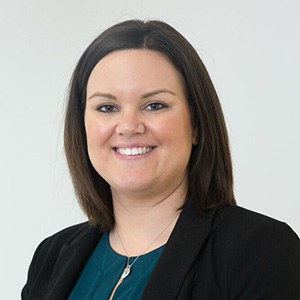 Jacqueline has over 13 years' experience in Project and Property Management within Australia, United States, New Zealand and Asia.
Jacqueline heads up the Facilities Department and ensures all of the AIE campus environments are compliant, safe & healthy for the student, staff & visitors. In addition to the Campuses, Jacqueline manages the Canberra Technology Park which houses the National AIE team and works closely alongside the CEO's to 'build' the vision of AIE.
As the National Facilities Manager, Jacqueline is responsible for seeking new Campus locations, fitting out the new space and working with both internal and external parties to create a turn-key solution for AIE.
Previous to joining AIE, Jacqueline worked for Cushman & Wakefield and was contracted to DFAT. Jacqueline was based in Singapore & managed Australian Government owned & leased properties throughout Asia.
Frank Farfalla
Deputy Head of School Melbourne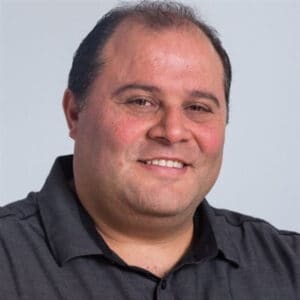 Frank Farfalla is an experienced educator and has been working in the Victorian Education system since the mid-90s. After working at various Registered Training Organisations and completing a Master of Science in Computer Science in 2000, Frank took a position with RMIT University as a teacher, moving quickly to a management position. In 2003, Frank was awarded the 'RMIT Business Teaching Award' in the categories of 'Student Centred Teaching' and 'outstanding contributions to Student Centred Learning', after being nominated by his students. Frank joined the AIE family in 2015 bringing the same passion for student centred learning and education to his role.
Albert Einstein once said, "Education is not the learning of facts, but the training of the mind to think". Frank believes that the responsibility of education is to connect with student in such a way to trigger the inspiration which encourages students to think for themselves and to become hungry to learn.
In the Games and VFX creative industries, where practical skills are highly valued, Frank strives, together with his staff, to provide an educational environment where creative individuals can come together to learn, be inspired and achieve their dreams.
Maria Lynch
Deputy Head of School Sydney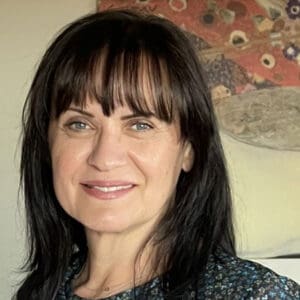 Maria has more than 20 years' experience in vocational education and training (VET), 17 years of which have been in RTO management. Throughout this time Maria has and demonstrated her leadership experience across various VET sectors, including beauty and dermal therapies, community services such as mental health and counselling, and business management.
Her passion lies in driving success through communication and building relationships. Being an experienced trainer and assessor, she is particularly focused on enhancing the student journey to reach their end goal of completing their qualifications and securing employment. However, Maria believes this can only be achieved by having an inspired and cohesive team.
Maria has developed new industry leading qualifications by engaging with industry experts, using innovative approaches and ensuring education standards.
Maria also has a creative flare, albeit in the traditional arena. In 1999, she was commissioned by Ernst and Young to body cast 25 Australian Olympic athletes.
Travis Hart
Deputy Head of School Adelaide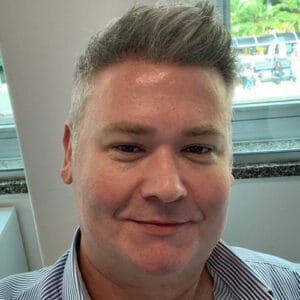 Travis joined AIE in 2023 as the Deputy Head of School at Adelaide Campus. His career began in the fashion and textiles industry, working as a graphic designer with various brands before moving into adult education. Travis has extensive experience with the delivery, development and management of several vocational and higher educational courses and programs. Additionally, Travis has managed various industry led student projects involving market research, product design concepts and 'go to' market business plans.
Travis honed his passion by completing a Graduate Certificate in Cross Disciplinary Art & Design, focusing on how art and design affects us and our immediate environment. Following this, Travis also completed a Masters of Entrepreneurship, specialising in sustainability and business solutions.
In addition to his passion for art and design, Travis is an advocate for inclusivity, wellbeing and animal rights.
Joshua Skeates
Deputy Head of School, Canberra and Online
Josh has been with AIE for more than 10 years. During that time, he has grown from the Online Campus Student Liaison and Administration officer to one of the most relied upon people for information relating to Canberra and Online Campuses. His understanding of the VET system, AIE courses and changes to units of competency means he is of great help to learners transitioning between courses and seeking RPL.
Josh's passion for feeding people has also been put to great use over the years, having cooked more than 24,000 sausages for AIE staff and learners.
Karin Thompson
Financial Consultant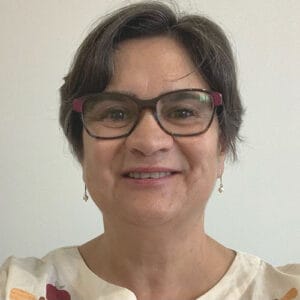 Karin has over 30 years' experience in financial and management accounting. She holds a Bachelor of Economics from ANU and is a member of the Chartered Accountants of Australia and New Zealand. She joined AIE in 2007 after working for various chartered accounting firms as a Manager and Senior Manager in Business Services.
Karin has been the CFO of AIE since 2009. This role includes overseeing the financial operations of AIE, including preparation of annual and quarterly financial statements and management of payroll, accounts receivable and accounts payable. She also assists the CEO in various aspects of corporate reporting and compliance.
In 2022, Karin transitioned to the role of Financial Consultant.
Mirriam Refuerzo
Human Resources Manager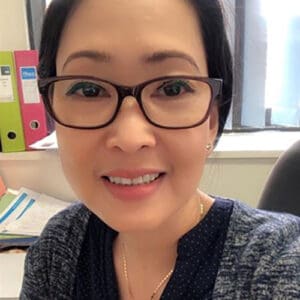 Mirriam is an accomplished Human Resources Officer with over 10 years' experience in the industry. She has been with AIE since January 2016 and enjoys helping staff and ensuring that they have a positive working experience.
She is committed to creating a safe and comfortable work environment for AIE. Her expertise ranges from HR compliance work in accordance with Fair Work legislation, conflict management, internal and external staff recruitment, as well strong communication and organisational skills.
Mirriam holds a postgraduate degree in Human Resource Management; a Bachelor's degree in Industrial Engineering; an Advanced Diploma of HRM; Computer Programming qualifications; and is currently undertaking a Graduate Diploma of Australian Migration Law and Practice. Her expertise comes from having worked in different industries on both a national and global scale. She has previously worked as a Senior Sales Coordinator for a Malaysian electrical, telecommunication and power cables company, a Senior Business Coordinator in a business process outsourcing company; and as a Human Resources and Licensing Officer for Casino Canberra.