Introduction to Blueprint
Unreal Engine 4
This course is designed to show the power and flexibility of Unreal's Blueprint Scripting system.
Blueprint can be used by anyone, whether you are a programmer, artist or designer, to quickly get your game up and running without writing a single line of c++ code..
By the end of the workshop you will be able to:
Create a basic character from scratch
Communicate between Blueprints
Interact with doors, elevators and other interactive level peices
Create re-usable lights, doors and elevators
Load new levels to progress through your game
Create a basic menu
No prior knowledge of Unreal Engine is required to come along and learn how you can create your own gameplay through the power of Blueprints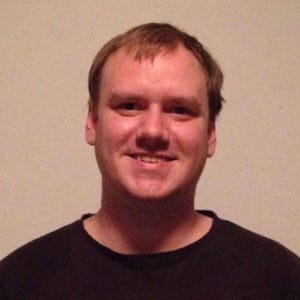 Michael Graham was a graduate from AIE Sydney in 2010 who has since worked for 2K Games and is currently the Unreal Technical Director at Plastic Wax.
Michael's work includes working in the production department for The Bureau: XCOM Declassified, and has been an active member of the Sydney Indie scene since completing the AIE Incubator.
Now he is pushing the envelope of using real-time engine such as Unreal to deliver pre-rendered and real-time cinematics as the Unreal Technical Director at Plastic Wax