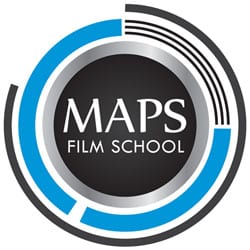 At AIE's Media and Production Film School (MAPS), we are leveraging over 35 years, 1000 film graduates and the production of 1,500 films through our acquisition of South Australia's Department of Education iconic MAPS Film School.
Strengthened by an extensive array of national industry film practitioners in directing, producing, cinematography, sound engineering and now virtual production, we are bringing you this world-first qualification that combines traditional film making and virtual production in a practical, hands on, intensive way that prepares you for the global film industry. In this fun, vibrant and hard working environment you can pursue projects you are inspired by.
Ideas are developed and pitched, crews are formed and projects are realised from pre-production to post-production, utilising outdoor locations and AIE's virtual production sound stage. You will learn practical skills involved in the range of roles involved in filmmaking as well as the art of collaboration not just with other film students but with industry specialists, actors, visual effects artists and virtual production specialists.
Students will be creating short dramas, comedies, short documentaries , music videos, and experimental art. Thanks to the capabilities of virtual production techniques, we can now support sci-fi , fantasy and horror productions. With up to 50 short film projects completed each year, the course is designed to operate just like a production house. Learners will get real experience in traditional film making and virtual production methodologies, enabling you to become part of the new generation of in-demand professional film practitioners placing you ahead of any other film school graduate.
The MAPS Film School course runs over two years full-time, during which you will create your own extensive portfolio of work that will impress potential employers or prospective clients and set you up to become a leading independent filmmaker.
This course has been written in consultation with leading film directors, producers, game engine developers, film and visual effects studios. It will give you the skills to help you create and tell film and TV stories set in the real-world as well as fantastic new universes with spectacular imagery.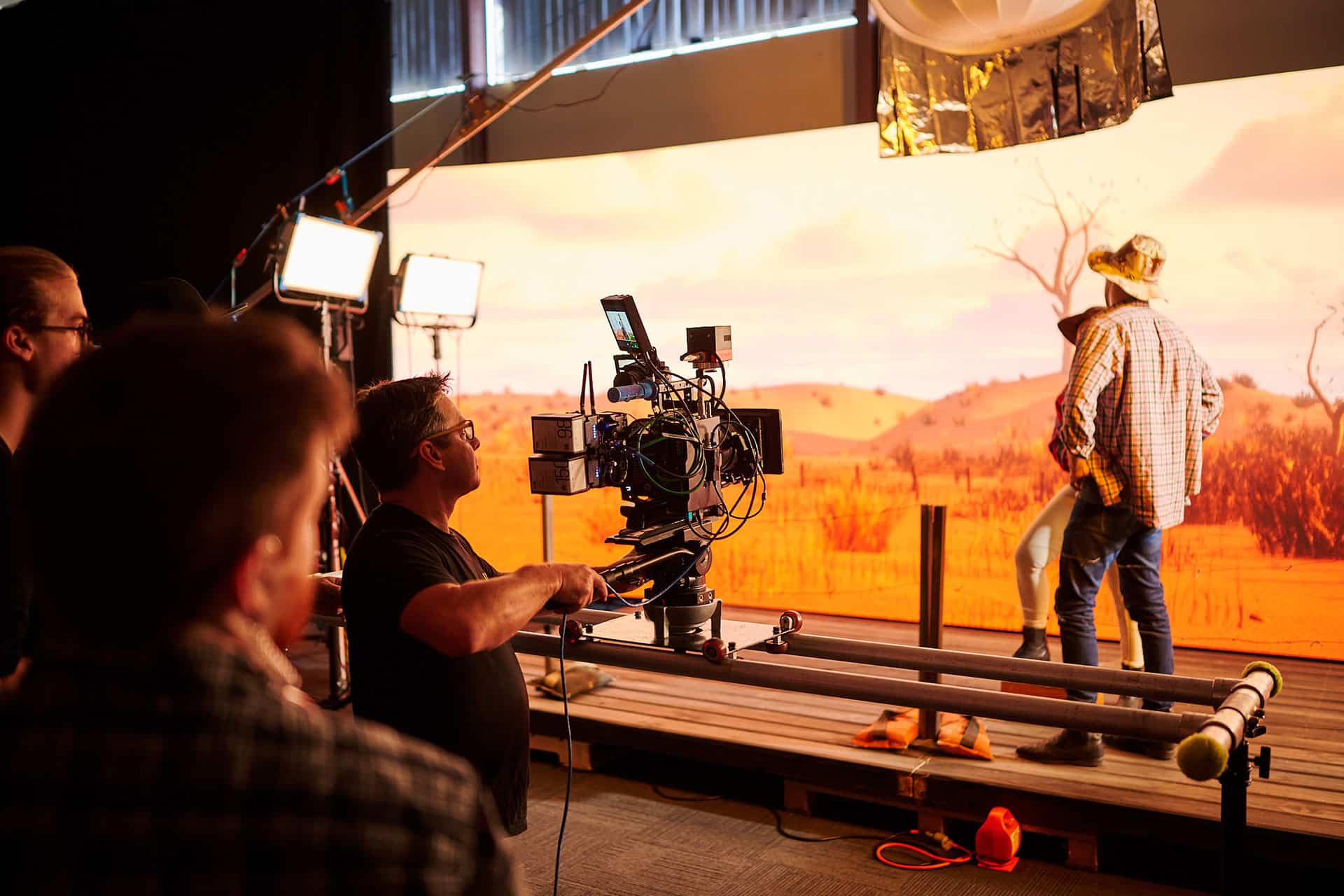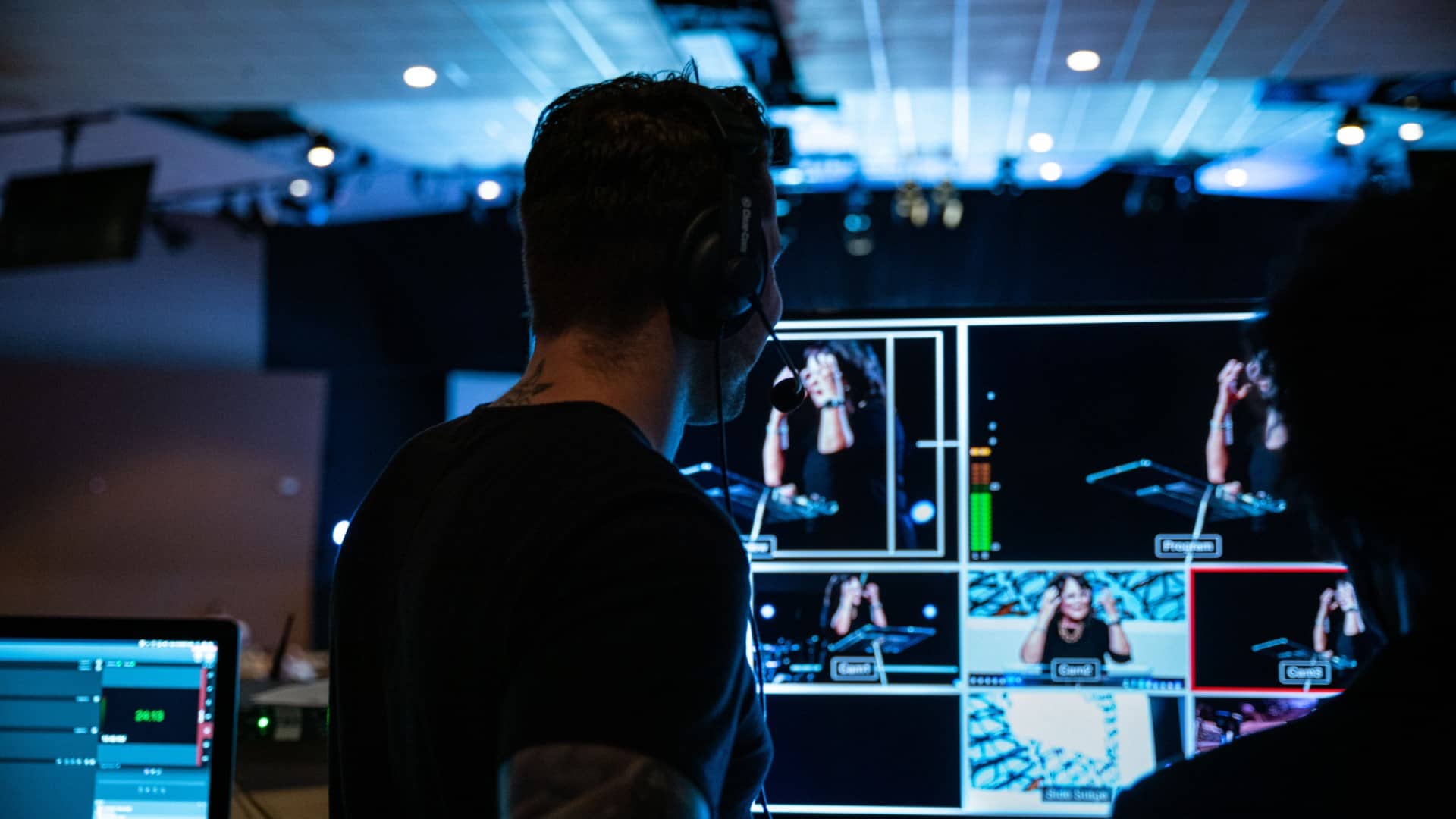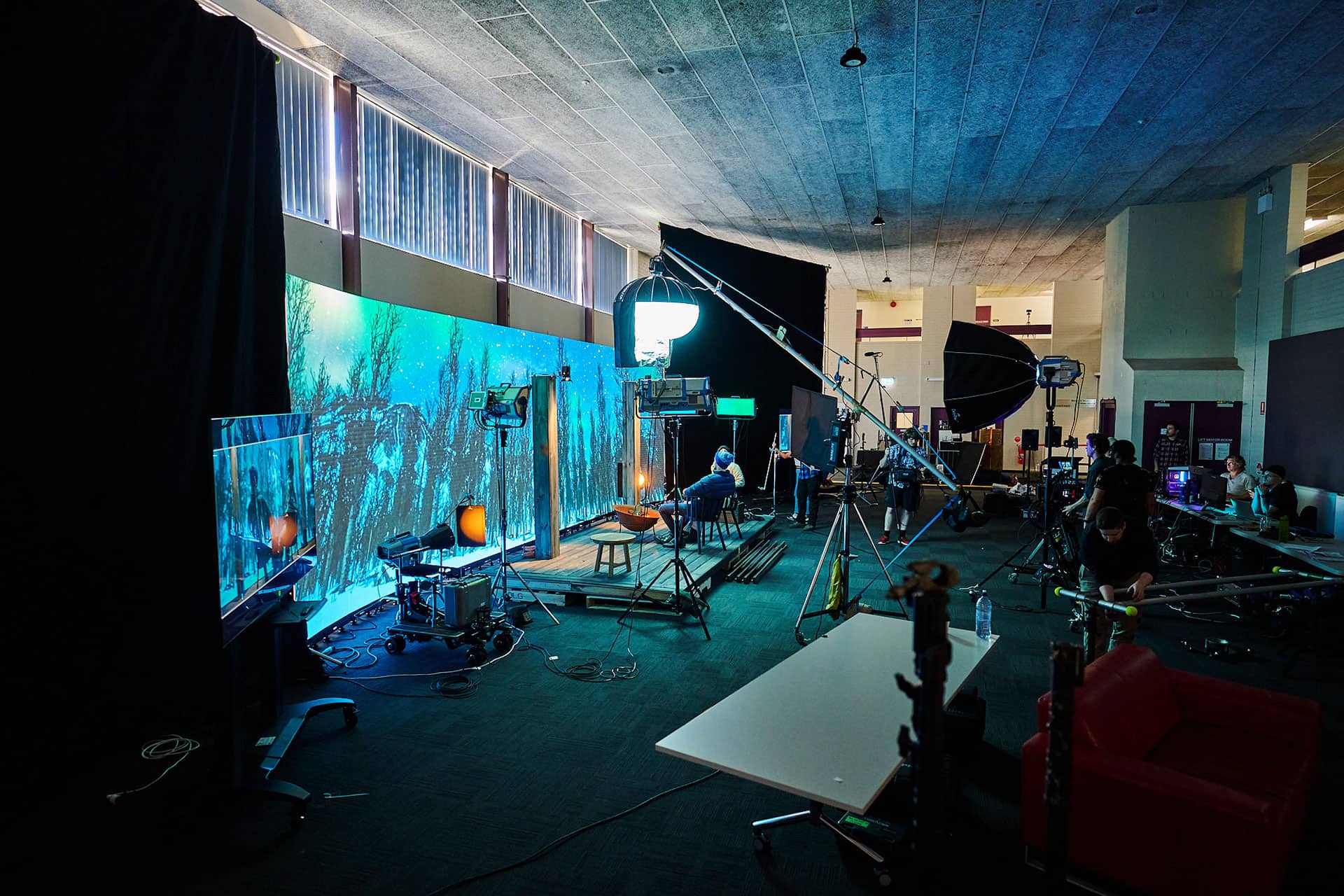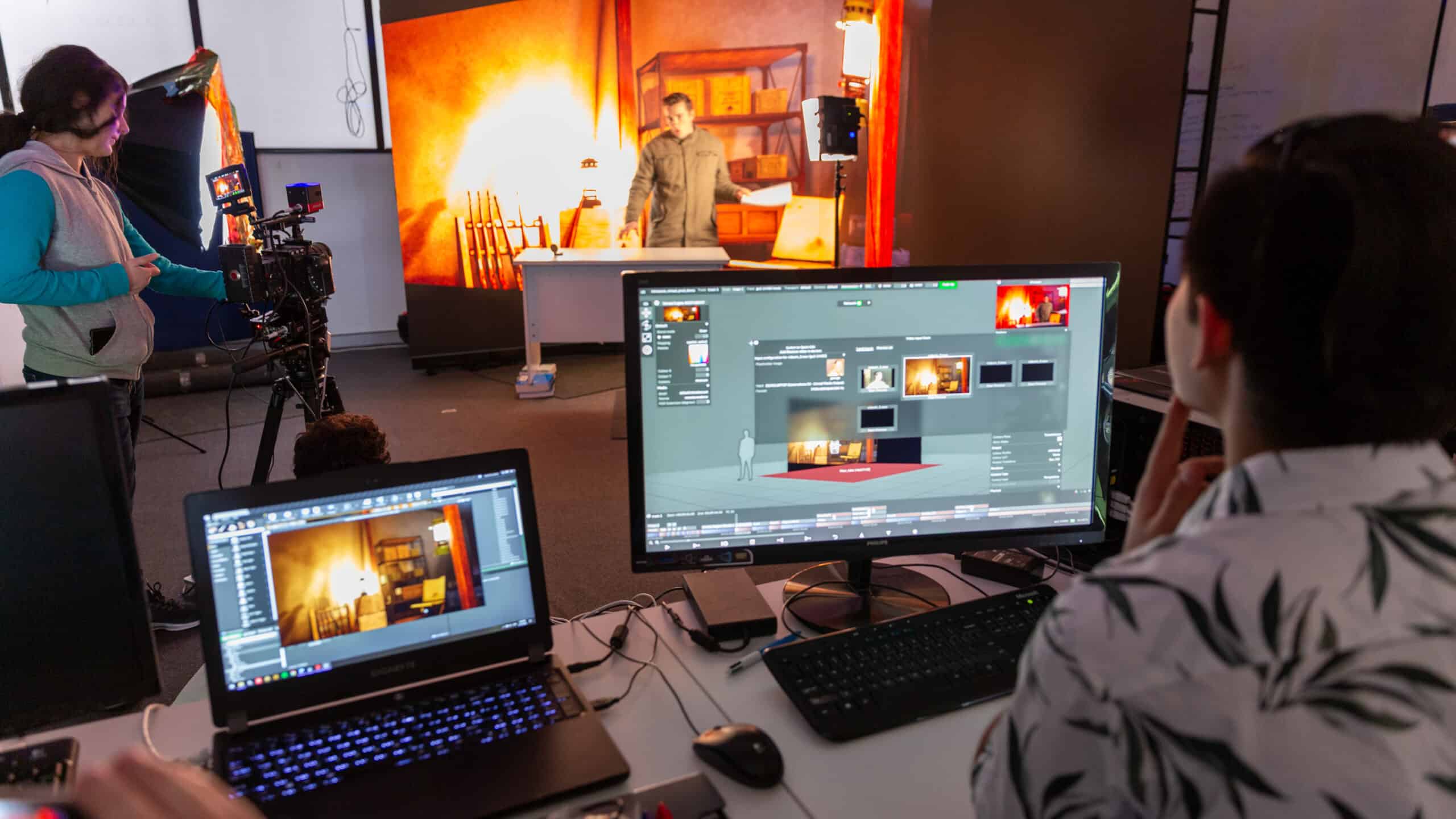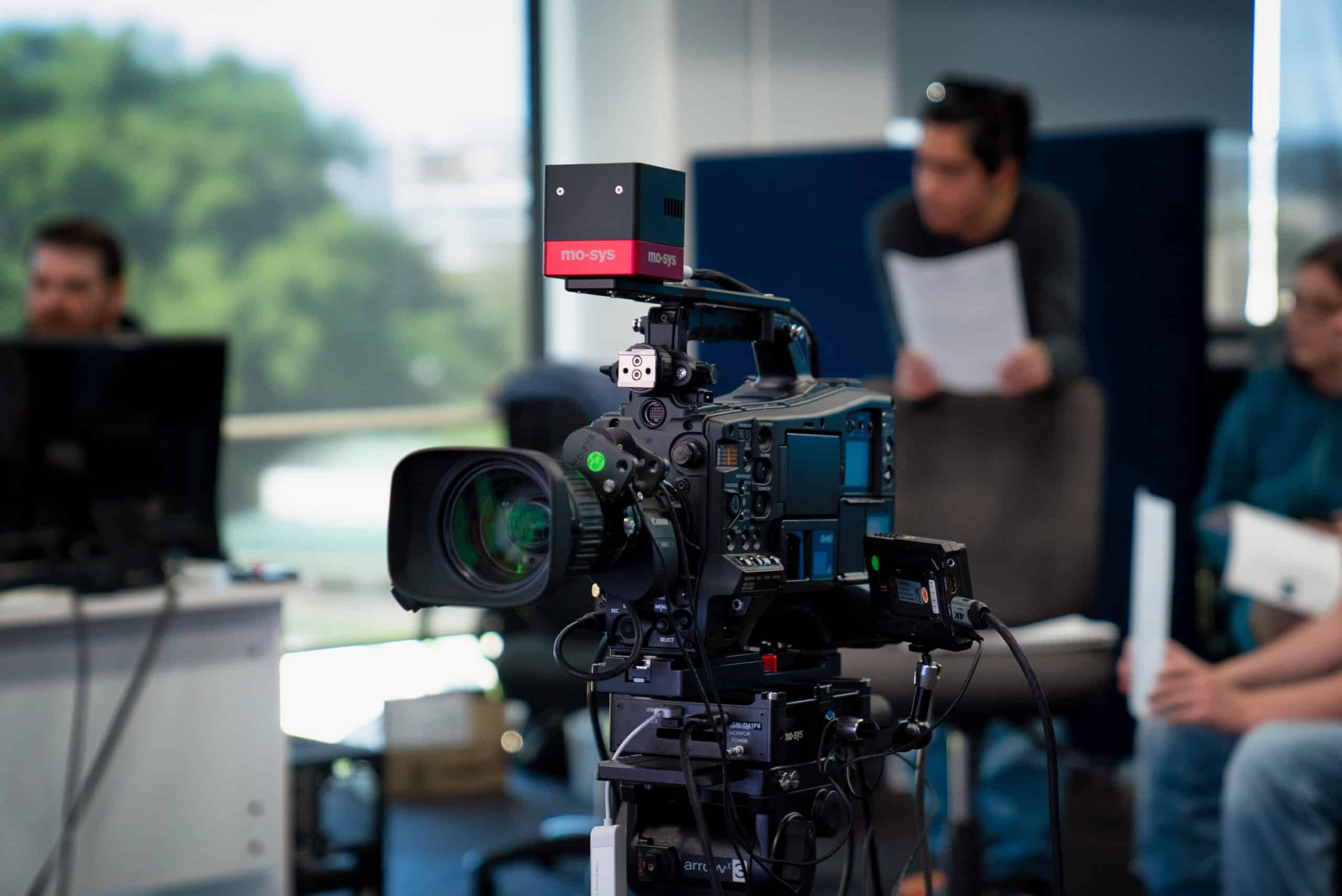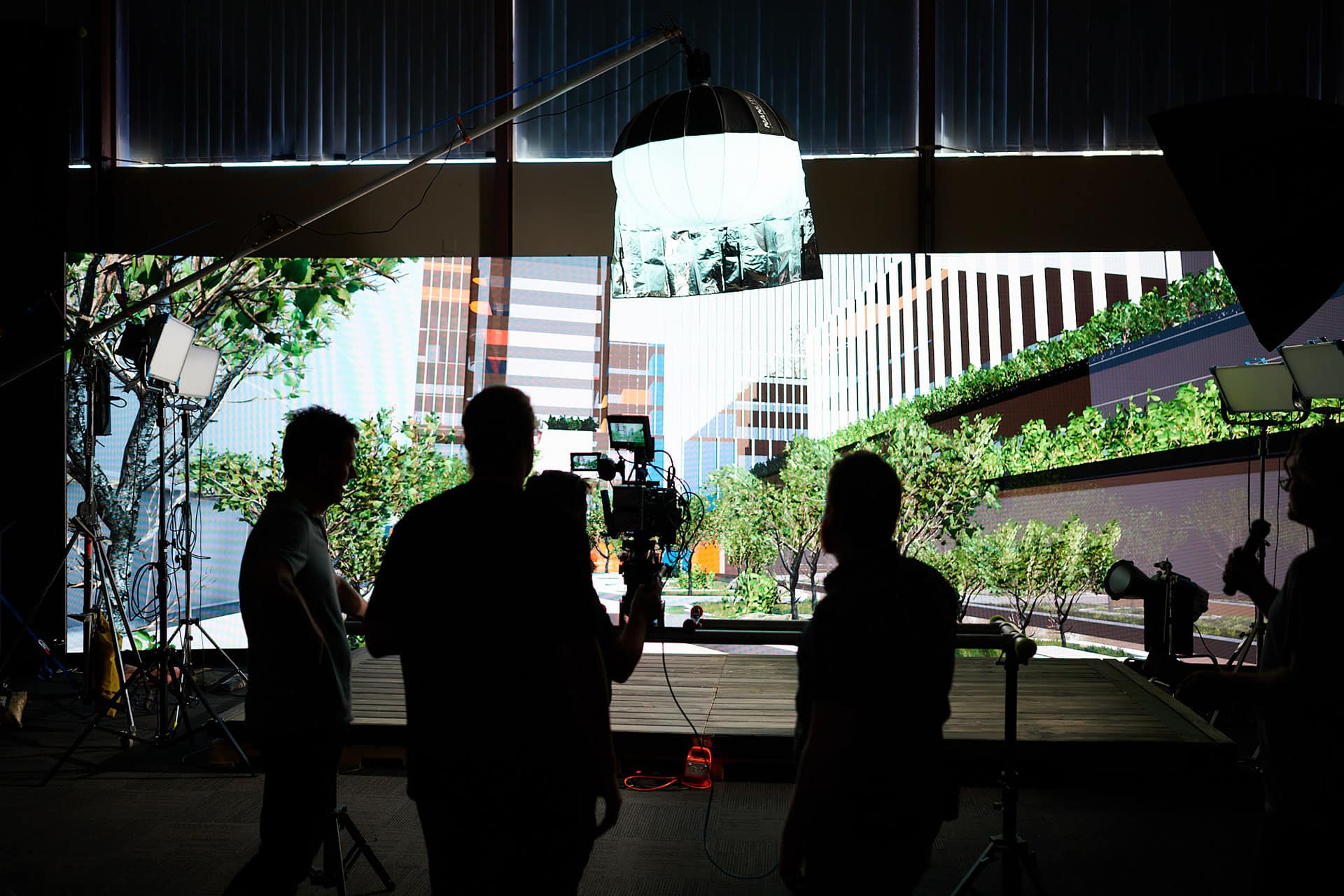 At AIE's MAPS Film School you learn filmmaking from filmmakers, by making films. Our trainers are industry practitioners that will instruct you in the exciting practice of filmmaking. Our philosophy is simple – learn by doing. Each year around 50 short films are produced. Students learn the practical aspects of filmmaking as well as the art of collaboration from making films. We replicate the real world industry and operate like a production house. Students generate original ideas, develop and pitch their projects, crews are formed and projects are realised from pre-production to shoot to post-production. It's a fun, vibrant, hard working environment where students can pursue projects they are inspired by. We make short dramas and comedies, short documentaries, music videos, experimental art pieces. And genres like fantasy, sci-fi and horror. Our films in Adelaide have screened publicly at the Mercury cinema at the end of each year and we plan to do the same for Canberra, Sydney and Melbourne.
"Racka Racka [Maps alumni] are the most
successful content creators in the country"
Graeme Mason, CEO Screen Australia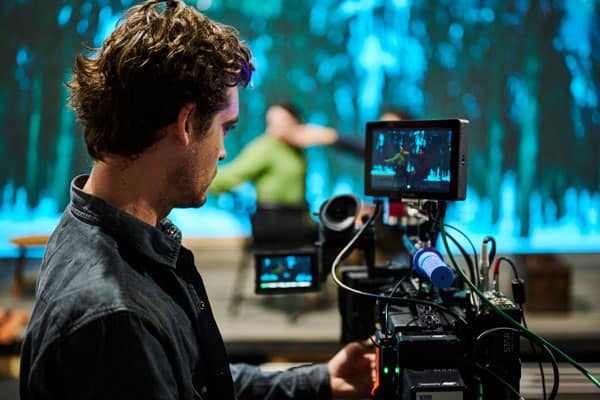 Over the last 35 years MAPS has trained over 1000 alumni and produced over 1500 films. Now as part of AIE and having increased resources, we have the unique opportunity to work with virtual production technology and use professional grade ARRI cameras.  MAPS films regularly win awards and screen at festivals and online. MAPS graduates work locally, interstate and internationally in all areas of filmmaking. They can be found behind the camera, directing, producing, recording sound, in the edit suite, writing scripts and more.
AIE is highly regarded by the industry for preparing students artistically and technically for work, and for some of the commercial feature films we have help to fund, produce or enabling our graduates and students doing paid work on their visual effects.
Bruce Beresford beloved "Ladies in Black" (funded)
John Asher's "I Hate Kids" (funded)
Dan Sanguineti's "Me and My Mates vs the Zombie Apocalypse" (funded, vfx work)
Che Baker's "Blue World Order" (funded, vfx work)
Tony D'Aquuino's "The Furies" (funded, vfx work and produced)
Hannah Barlow & Kane Senes "Sissy" (In production, funded, produced, vfx work)
The AIE Film Studio is currently in the process of construction. It features a large commercial grade 24 metre wide, 6m high LED wall soundstage, as well as LED Ceiling. In essence it allows for any number of fantastical scenes to be depicted by the director. It allows for "final pixel in camera", meaning that the director, actors and crew are all able to see and film the scene in real time.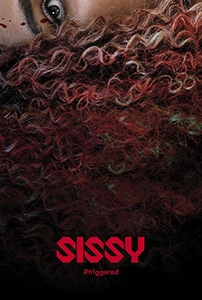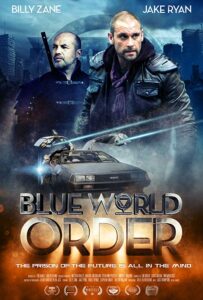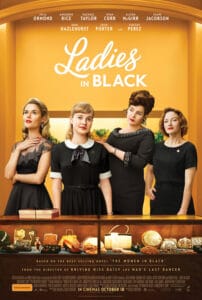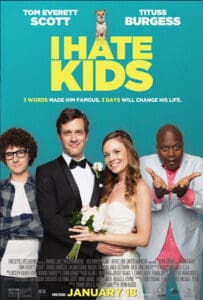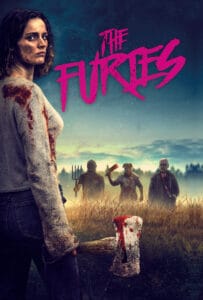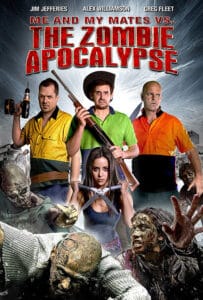 Trainers and guest speakers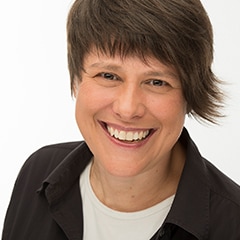 Ashlee Page - Course director, trainer and assessor
Course Director, Ashlee Page also leads the student film making teams and coordinates production. In 2018 Ash directed a domestic violence TVC campaign for the Queensland Government. Some of Ash's past credits include writer and director of the chapter 'On Her Knees' in Tim Winton's feature film 'The Turning'. Prior to that she adapted and directed the Peter Goldsworthy short story the 'The Kiss'. 'The Kiss' won multiple awards from the Australian Film Institute, Sydney Film Fest, ATOM, Melbourne Film Fest, Flickerfest, St Kilda Film Fest and the Aust Directors Guild. In 2014 Ash was awarded a global filmmaking award and writing fellowship from the Sundance Institute. Ash is currently writing her first feature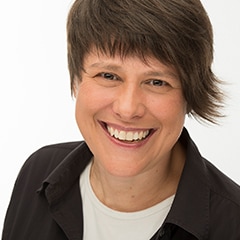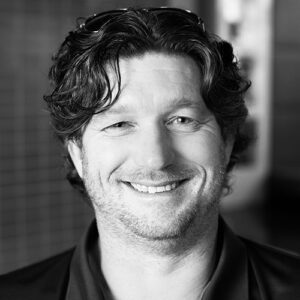 Andrew Marriott - Producer | Partner
With an intimate knowledge of the entire production process, Andrew has worked with all major advertising agencies in Canberra and numerous high- profile ones in Sydney. He has produced two feature films, one of which was accepted into the New York Film Festival, a documentary that aired on NZTV and at various international film festivals.
Armed with close to 15 years' experience in editing, 3D animation, compositing and special effects, Andrew's skills and experience are widely respected. He has been called upon by the ACT Government, industry associations and independent film makers to work on a range of projects.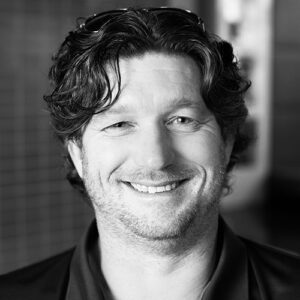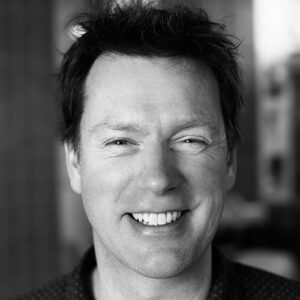 Rohan Taylor - Producer/Director | Partner
An award-winning producer and director, Rohan's career in the film and broadcast industry spans close to three decades, both in Australia and the United Kingdom.
In London, Rohan worked on 'Harry Potter and the Philosopher's Stone, with Henson's Creature Shop. He also gained a wealth of other experience as a film producer, studio and live engineer, as well as in theatre. In Canberra he directed 100 half-hour episodes of World History for the CCTV 6, Beijing, before joining SilverSun Pictures as a partner in 2005. He has worked on hundreds of commercial and corporate productions.
At SilverSun, Rohan lends his expertise and strong skill set to full concept-to-completion production services, working closely with government and private sector clients, as well as creative agencies.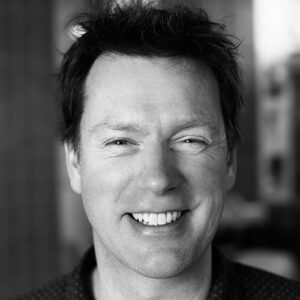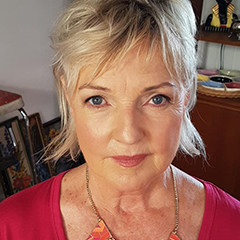 Genevieve Mooy - Guest lecturer, trainer and assessor
Actor-trainer Genevieve Mooy is one of the country's most versatile performers. After training at NIDA, she has enjoyed stints in leading regional and metropolitan theatre companies. She's been an ensemble member of Working Dog productions ('Front Line'/ 'The Dish'), has played opposite luminaries like Warren Mitchell and Leo McKern and cast in milestone ABC works steered by Michael Carson, Sue Masters and Andrew Knight.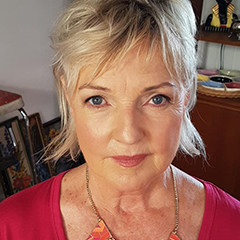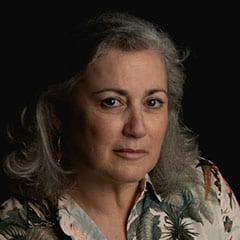 Marion Pilowsky - Guest lecturer, trainer and assessor
Marion Pilowsky has worked across film financing, acquisitions, marketing, international sales and distribution, including appointments as Head of Worldwide Acquisitions and Development at UIP (Paramount/Universal) in London, Head of Intl. Productions at Myriad Pictures Inc and Production Investment Executive for Showtime (Australia). She founded Corner Table Productions in 2005 and writes, directs, produces and consults.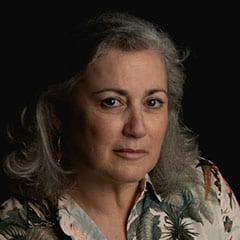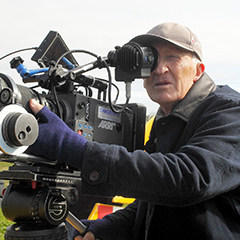 Roger Dowling - Guest speaker
Roger Dowling is a veteran DOP with decades of consistent input into commercials, children's drama and TV series. Roger has plied his trade throughout Australia and is largely known for his work as cinematographer on the long running 'McLeod's Daughters' and for shooting the Emmy Award winning telemovie, 'Captain Johnno'. He is a long-standing member of the ACS guild.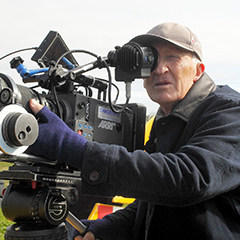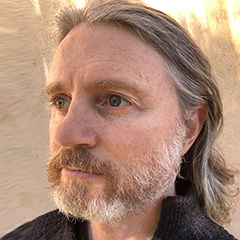 Russell Alexander - Guest speaker
Russell Alexander learned his craft in audio first at SAE and then in the industry. After a post production attachment through the SAFC he later went onto work on feature projects for directors like Rolf de Heer, Anthony Maras, Sara Watt and Nadia Tass in editing, mixing and recording roles. Along with sporting TVCs and YouTube credits such as RackaRacka items, Russell has contributed to TV in Australia in outside broadcasting, location recording for clients such as Ninja warrior, MKR and the Commonwealth Games to name a few.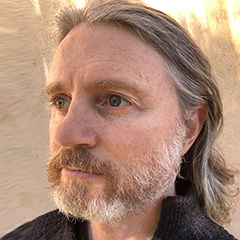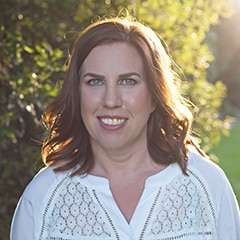 Sandra Cook - Course director, trainer and assessor
Course Director, Sandra Cook, leads the student filmmaking teams at MAPS and coordinates productions. Sandra's documentary 'The Ride' was broadcast on Foxtel's Bio Channel and won Best Feature at the SASAA's, Best Full-Length Doco' in Moscow at the International Disability Film Festival and was nominated for the Australian Editors Guild Best Editing Award. A traveller with a passion for environmental issues, she had key roles in IF Award winning documentary 'The Burning Season' (Second Unit Director/Production Manager), and was Sequence Director on New Zealand location shoot 'Wolverine'. In her crewing years, Sandra gained valuable experience on an overseas independent feature shot in Ireland, on multiple high end TVCs and local series work.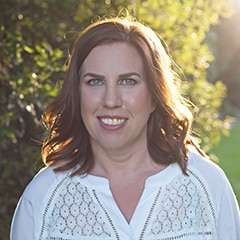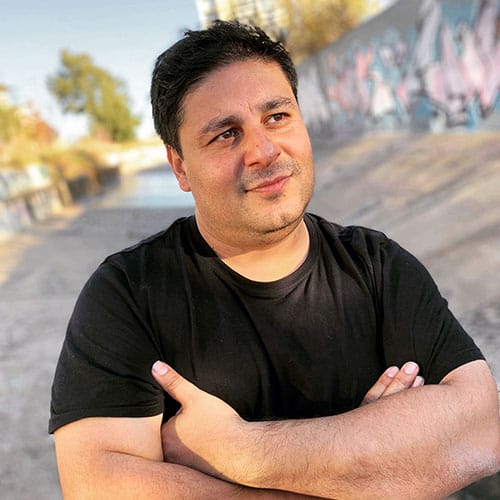 Dan Sanguineti - Film and Virtual Production Teacher Canberra
Dan Sanguineti is an award winning film practitioner, Podcaster and content creator currently based in Canberra, Australia. He studied for a Master of Creative Writing and a Bachelor Degree in Communication specialising in Media and Multimedia at the University of Canberra. Over the course of his 18+ years as a filmmaker, he has produced a number of feature length films, including Aussie Cult Zombie Comedy, 'Me and My Mates vs the Zombie Apocalypse." Dan is an allrounder on any screen content production, with extensive experience as a Director, Writer, Producer, Director of Photography, Camera Operator, Editor, Production Coordinator and Production Manager. Dan is also a film educator, tutor and growing influencer and advocate for accessible filmmaking. He has previously taught film and media at the University of Canberra and at the Canberra Institute of Technology.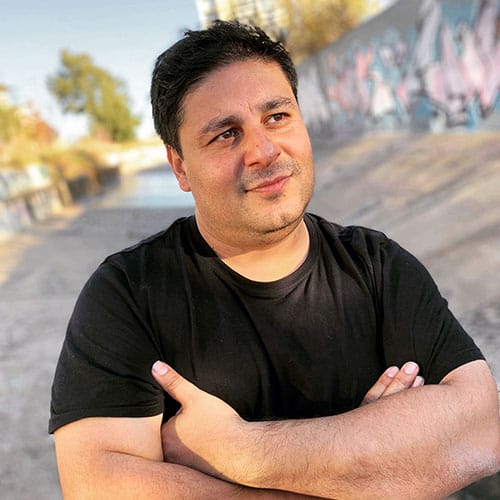 STUDY MODE OPTIONS: ON- CAMPUS
Students can study this program in the following modes:
| Study Mode | Campus | Day and times | Hours per week |
| --- | --- | --- | --- |
| Face to Face | AIE Campus in Sydney, Melbourne, Canberra or Adelaide | Week days, 9am to 5pm | 20 hours (full-time) |
NATIONALLY-ACCREDITED QUALIFICATIONS
This two-year, full-time program has been developed with industry and is delivered through the following qualifications:
Filmmaking
Cricos
Year 1
CUA51020 Diploma of Screen and Media
106064C
delivered in conjunction with
CUA51120 Diploma of Visual Arts
106067M
Year 2
CUA60620 Advanced Diploma of Screen and Media
106065B

AIE's Virtual Production Studio and the Filmmaking Program was supported by funding from the ACT Government.
Upcoming Events
Discover the courses designed to get you started in game development, 3D animation and visual effects at the AIE Information Evening. Sydney, Melbourne Canberra and Adelaide campuses will be opening their doors to visitors eager to find out about full-time and part-time courses starting soon.Now an online livestream event
See Event